Worldwide Automotive Drivetrain Market 2019 Forecast by Vehicle Type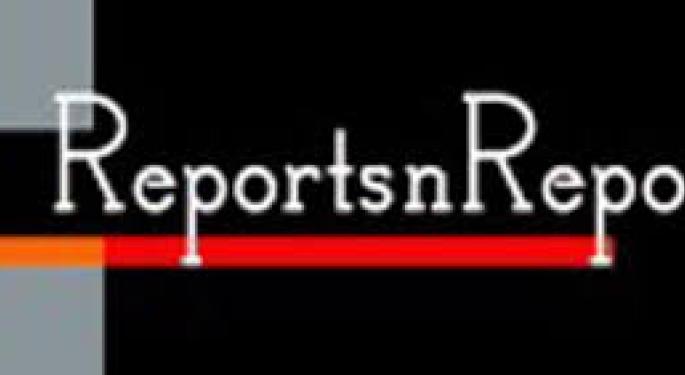 Global automotive drivetrain market worth $314.4 billion by 2019 & Germany to be the largest market for automotive drivetrain in the European region. RNR presents analysis and discussion about automotive drivetrain market, its forecasts and more is now available at ReportsnReports.com.
The function of a drivetrain is to deliver the power generated from the engine to the wheels in the vehicle in order to keep the vehicle moving. Depending on the power provided to the vehicles' wheels, the drivetrain systems differ. For vehicles with front-wheel drive (FWD), engine power is directly provided to front wheels of the vehicle, which negates the requirement of driveshaft in FWD vehicles. In case of rear-wheel drive (RWD) vehicles, power is delivered to the rear wheels engine via driveshaft, this arrangement is ideal for pulling heavy loads. In all-wheel drive (AWD) vehicles, all wheels of the vehicle are provided with equal traction, in order to overcome bad weather conditions and harsh terrains.
The automotive drivetrain market is projected to grow with the increasing vehicle production. The Asia-Oceania region is estimated to be the largest market for automotive drivetrain. According to the scope of this report, the automotive drivetrain market is classified by region (Asia-Oceania, North America, Europe, and RoW), by vehicle type (passenger car, light commercial vehicle, and heavy commercial vehicle), by drive type (FWD, RWD, & AWD). The automotive drivetrain market is defined in terms of volume and value in the automotive industry. The market size, in terms of volume, is provided in thousand units ('000 units) from 2012 to 2019, whereas the market, in terms of value, is provided in terms of $million from 2012 to 2019. This report also provides qualitative data about automotive drivetrain and its components.
Complete report available at http://www.reportsnreports.com/reports/300722-automotive-drivetrain-market-by-drive-type-fwd-rwd-awd-vehicle-type-passenger-car-lcv-hcv-region-asia-oceania-europe-north-america-row-industry-trends-forecast-to-2019.html .
The growing demand for comfort and safety in vehicles and better vehicle handling in unfavorable terrain are identified as the major driving forces for the growth of the global automotive drivetrain market. In this report a comprehensive review of market drivers, restraints, opportunities, challenges, and key issues in the automotive drivetrain marketis also provided. Apart from quantitative analysis of these markets, the report also covers qualitative aspects such as value chain analysis, PEST analysis and Porter's five force analysis for the automotive drivetrain market.
ZF Friedrichshafen AG (Germany), GKN Plc (U.K.), Aisin Seiki Co., Ltd. (Japan), JTEKT Corp. (Japan), American Axle & Manufacturing Inc. (U.S.), and BorgWarner Inc. (U.S.) are identified as the key players in the automotive drivetrain market. These major players along with other prominent players in the market are profiled according to scope of the report.
Purchase a copy of this report @ http://www.reportsnreports.com/Purchase.aspx?name=300722. (This is a premium research report priced at US$ 4650 for single user PDF license).
Table of Contents for "Automotive Drivetrain Market by Drive Type (FWD, RWD, & AWD), Vehicle Type (Passenger Car, LCV, & HCV), & Region (Asia-Oceania, Europe, North America, & ROW) - Industry Trends & Forecast to 2019" research report includes:
1 Introduction
1.1 Objectives Of The Study
1.2 Report Description
1.3 Markets Covered
1.4 Stake Holders
1.5 Market Definition
1.5.1 Common Drivetrain Components
1.5.1.1 Transmission/Gear Box
1.5.1.2 Differential
1.5.1.3 Drive Shaft
1.5.1.4 Propeller Shaft
1.5.1.5 Axle
1.5.1.6 Clutch
1.5.1.7 Torque Converter
1.5.1.8 Locking Hub
1.5.2 Drivetrain Types
1.5.2.1 Front Wheel Drive (Fwd)
1.5.2.2 Rear Wheel Drive (Rwd)
1.5.2.3 All Wheel Drive (Awd)
2 Research Methodology
2.1 Global Automotive Drivetrain Market
2.2 Market Crackdown And Data Triangulation
2.3 Market Size Estimation
3 Executive Summary
4 Premium Insights
5 Market Overview
5.1 Introduction
5.2 Market Dynamics
5.2.1 Drivers
5.2.1.1 Growing Demand For Comfort And Safety In Vehicles
5.2.1.2 Increase In Need For Better Acceleration, Traction And Towing Capability In Vehicles
5.2.1.3 Unfavourable Terrain For Safe Driving Owing To Extreme Weather Conditions
5.2.2 Restraints
5.2.2.1 High Cost Of Awd Systems
5.2.2.2 Increasing Stringent Fuel Economy And Exhaust Emission Regulations
5.2.3 Opportunities
5.2.3.1 Emerging Markets For Suv And Premium Cars
5.2.3.2 Integration Of Electronics (Ecus, Sensors) In Drivetrain
5.2.4 Challenge
5.2.4.1 Cost Reduction Of Drivetrain Systems
5.2.4.2 Light And Efficient Drivetrain Systems
5.3 Burning Issue
5.4 Porter's Five Force Analysis
5.5 Value Chain Analysis
5.6 Pest Analysis
6 Drivetrain Market, By Vehicle Type
6.1 Introduction
6.2 Passenger Cars
6.3 Light Commercial Vehicles
6.4 Heavy Commercial Vehicles
7 Drivetrain Market, By Gerography
7.1 Introduction
7.2 Asia-Oceania
7.3 Europe
7.4 North America
7.5 Row
8 Drivetrain Market, By Type
8.1 Introduction
8.2 Fwd
8.3 Rwd
8.4 Awd
9 Competitive Landscape
9.1 Introduction
9.2 Market Players
9.3 Expansions
9.4 New Product Launches/Developments And R&D
9.5 Agreements, Collaborations, Partnerships, Joint Ventures & Supply Contracts
9.6 Mergers & Acquisitions
10 Company Profiles
10.1 Zf Friedrichshafen Ag
10.2 Magna International Inc.
10.3 Gkn Plc
10.4 Jtekt Corporation
10.5 Dana Holding Corp.
10.6 Showa Corp.
10.7 Schaeffler Group Automotive
10.8 Borgwarner Inc.
10.9 American Axle & Manufacturing, Inc.
10.1 Aisin Seiki Co., Ltd.
Inquire for discount @ http://www.reportsnreports.com/contacts/Discount.aspx?name=300722 . (Original Price US $4650 for single user)
About Us:
ReportsnReports.com provides market research reports to industries, individuals and organizations with an objective of helping them in their decision making process. Our library of 400,000+ industry & country research reports covers 5000+ micro markets. This comprehensive collection of market research reports include market share analysis, industry analysis, information on products, countries, market size, trends, business research details and much more. Our research specialists & industry experts, through our market research offerings, ensure we deliver on all your business & industry research requirements - first time and every time!
The preceding article is from one of our external contributors. It does not represent the opinion of Benzinga and has not been edited.
View Comments and Join the Discussion!