Global Water and Wastewater Treatment Equipment Market Size, Analysis, Share, Growth, Trends, Report, Forecast 2012-2016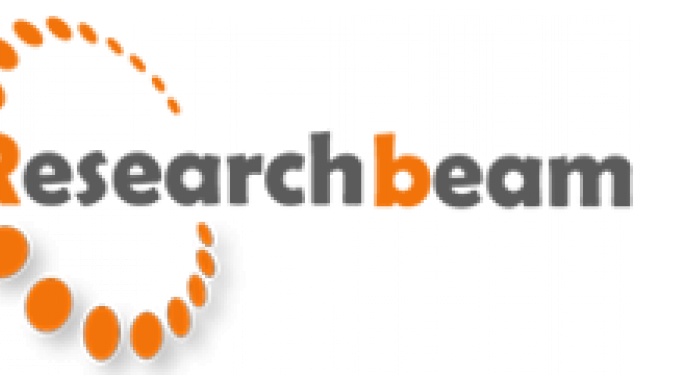 Global Water and Wastewater Treatment Equipment Market 2012-2016
Reports overview:
TechNavio's analysts forecast the Global Water and Wastewater Treatment Equipment market to grow at a CAGR of 10.53 percent over the period 2012-2016. One of the key factors contributing to this market growth is the increasing price of purchasing and using fresh water. The Global Water and Wastewater Treatment Equipment market has also been witnessing an increased water demand, leading to a major gap between water demand and supply. However, the lack of infrastructure in the Wastewater Treatment industry could pose a challenge to the growth of this market.
TechNavio's report, the Global Water and Wastewater Treatment Equipment Market 2012-2016, has been prepared based on an in-depth market analysis with inputs from industry experts. The report covers the Americas and the APAC regions, and Western Europe. It also covers the Global Water and Wastewater Treatment Equipment market landscape and its growth prospects in the coming years. The report also includes a discussion of the key vendors operating in this market.
The key vendors dominating this market space include Abengoa SA, Acciona SA, Danfoss A/S, and GE Infrastructure Water and Process Technologies Inc.
The other vendors mentioned in this report are A1 PressureJet Systems Pvt. Ltd., Ace Water Treatment Co. Ltd., ACWA Holding Co., Adani Power Ltd., AdelaideAqua Pty. Ltd., Aeromix Systems Inc., AES Arabia Ltd., Agbar Capital S.A., Aguas Antofagasta S.A., Aguas De Portugal, AJ Lucas Group Ltd., Alaqua Inc., Alfa Laval AB, Alkyon Hydraulic Consultancy and Research B.V., Al-Suwaiket Group, American Water Chemical Inc., American Water Works Co. Inc., Ampac USA Inc., Ampco Pumps Co. Inc., Applied Membranes Inc., Aqua America Inc., Aqua Engineering GmbH, Aqua-Chem Inc., Aqualyng AS, Aquantis GmbH, AquaSure Pty. Ltd., AquaSwiss AG, Aquatech International Corp., Arabian Japanese Membrane Co., Areva T&D SAS, Atomstroyexport JSC, Aurecon Group Brand Pte. Ltd., Aurum Process Technology S.L., Avista Technologies Inc., Baosteel Group Corp., Barbados Water Authority Ltd., Bechtel Corp., Befesa Agua S.A., Befesa Medio Ambiente S.A., Biwater AEWT Inc., Black & Veatch Holding Co., Buss-SMS-Canzler GmbH, BWA Water Additives LLC, BWT Aktiengesellschaft, Cadagua S.A., Calgon Carbon Corp., CAP S.A., Cat Pumps International NV, Ceram Hyd SAS, CH2M HILL Companies Ltd., Chem Process Systems, Chemtex Speciality Ltd.
Key questions answered in this report:
What will the market size be in 2015 and at what will be the growth rate?
What are key market trends?
What is driving this market?
What are the challenges to market growth?
Who are the key vendors in this market space?
What are the market opportunities and threats faced by key vendors?
What are the strengths and weaknesses of each of these key vendors?
You can request one free hour of our analyst's time when you purchase this market report. Details provided within the report.
Read Complete Report with TOC:
Table of Contents:
01. Executive Summary
02. List of Abbreviations
03. Introduction
04. Market Research Methodology
Market Research Process
Research Design
Research Methodology
05. Scope of the Report
Market Overview
Product Offerings
06. Market Landscape
06.1 Market Size and Forecast
06.2 Global Water and Wastewater Treatment Equipment Market by Equipment Segmentation
Types of Process Equipment
Delivery Equipment
07. Geographical Segmentation
08. Vendor Landscape
09. Buying Criteria
10. Market Growth Drivers
11. Drivers and their Impact
12. Market Challenges
13. Impact of Drivers and Challenges
14. Market Trends
15. Key Vendor Analysis
15.1 Acciona SA
Business Overview
Revenue Generation by Business Segments
Sustainability Master Plan
Key Information
16. Other Reports in this Series
List of Exhibits
Exhibit 1: Market Research Methodology
Exhibit 2: Global Water and Wastewater Treatment Equipment Market 2012-2016 (US$ billion)
Exhibit 3: Water and Wastewater Treatment Equipment Types
To Get Purchase Enquiry of Report :
Contact US:
Cathy Viber
5933 NE Win Sivers Drive,
#205, Portland, OR 97220
United States
Direct: +1 (617) 674-4143
Toll Free: +1 (855) 711-1555
Fax: +1 (855) 550-5975
The preceding article is from one of our external contributors. It does not represent the opinion of Benzinga and has not been edited.
View Comments and Join the Discussion!