Microbiology Culture Market - Global Segment and Forecasts up to 2020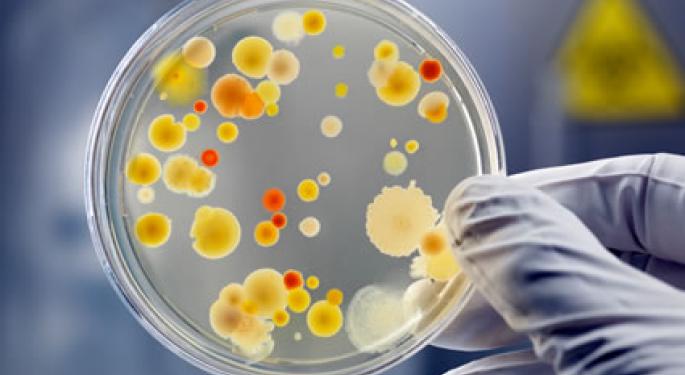 Microbiology is a field of science dealing with study of microorganisms. One of the major methods for identification and characterization of micro organisms is the microbial culture method. In this method, a suitable growth medium is prepared which is a calculated combination of various growth nutrients. A sample containing micro organisms is then seeded to this growth medium to get an increased cell count. Various isolation methods are employed to obtain a pure culture of each of the micro organisms in the sample. These micro organisms are then tested for various properties such as colony characteristics, optimal pH, motility, and other differentiating factors. Various types of culture media are also used for isolation, identification and preservation of microbial strains. These include differential media, selective media, nutrient media, minimal media and enrichment media. Traditionally variety of different ingredients were accurately weighed and mixed to prepare the required culture media. Companies have now come up with pre-mixed media, which need minimal efforts, thus reducing errors and also save time.
Currently scientists have been able to characterize only 1% of the total micro organisms, which leaves a vast scope for research and exploration. Increase in microbiology research activities coupled with government funding has boosted the microbiology culture market. Increasing trend for genetically modified micro organisms for amplified enzyme or antibiotic production has revolutionized fermentation industry. Thus manufacturers are trying to preserve the most desirable microbial strains and avoid mutation. Completely sterile working conditions are prime criteria for laboratories today.
Stringent quality control tests of pharmaceutical and food products are also based on microbiology culture methods. Microbiology culture methods are efficient in identification and characterization of parasitic micro organisms which have potential to cause harmful disease. Due to these factors, the use of microbiology culture methods persists in highly advanced laboratories and hospitals also. The market for microbiology culture faces tough competition from substitutes which are efficient, accurate and deliver results in shorter span of time. Techniques such as genetic identification and molecular analysis through PCR, immunoassay and microarray methods are shadowing the microbiology culture market. Microbiology culture method is labor intensive, time consuming, error prone, and needs skilled technicians.
Laboratory technicians have to run simultaneous controls to validate results. Contamination is also a major issue in microbiology culture method. In case of disease causing micro organism cultures, care must be taken that the culture does not come in contact with the external environment. Such serious drawbacks have restricted the growth of microbiology culture market.
Currently Asia Pacific and Rest of the World account for larger market share for microbiology culture. Laboratories in North American and European countries receive huge funding from government and other sources; hence have highly equipped laboratories with latest technology expensive devices which reduce the use of microbiology culture methods. On the contrary, due to economic restraints, laboratories in developing countries of Asia Pacific receive lesser funds. This leads to increased use of cost effective microbiology culture methods. Large pharmaceutical sector and numerous research laboratories are a large customer base in these regions.
The preceding article is from one of our external contributors. It does not represent the opinion of Benzinga and has not been edited.
View Comments and Join the Discussion!