Biodegradable Plastic Packaging Market worth $8,415.20 Million & Biodegradable Paper Packaging Market worth $345,389.31 Million by 2019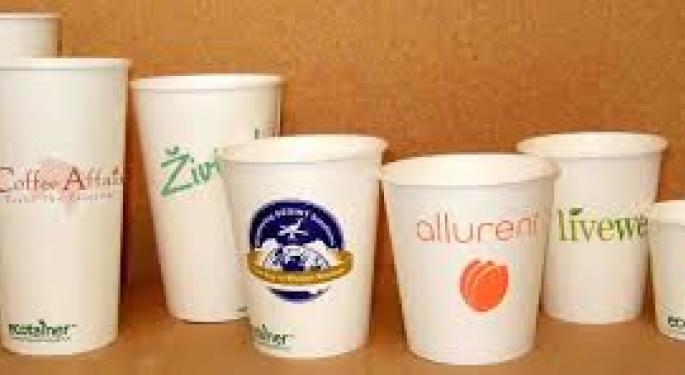 The report, "Biodegradable Packaging Market by Packaging Type (Plastic and Paper), by Applications (Food Packaging, Beverage Packaging, Pharmaceuticals Packaging, Personal & Home Care Packaging, and Others), and by Geography (North America, Europe, Asia-Pacific, and ROW) - Global Trends & Forecast to 2019" ,defines and segments the global Biodegradable Packaging Market with an analysis and forecast for biodegradable plastic and paper packaging by types, applications, and geography by value as well as volume.
Browse 76 market data Tables and 80 Figures spread through 229 Slides and in-depth TOC on "Biodegradable Packaging Market - Global Trends & Forecast to 2019 ".
Early buyers will receive 10% customization on this report.
Download Sample PDF of this Report @
http://www.marketsandmarkets.com/pdfdownload.asp?id=169465607
Western Europe and North America are the Key Markets for Biodegradable Packaging
Europe and North America dominated the global pharmaceutical packaging market accounting for more than 65% of the overall market in 2013. Within the North America, the U.S. will remain the largest consumer of Biodegradable Packaging. Country wise, the U.S. is the top most consumer of Biodegradable Packaging product globally, and is also the largest market growing at a CAGR lower than the global average till 2019. Member countries of EU, Sweden, Switzerland, U.K., and Germany are the key markets in European Biodegradable Packaging Market and constitute majority of the market size. In terms of growth rate, Biodegradable Plastic Packaging is expected to register a double digit CAGR from 2013 to 2019.
Request for Sample of this Report @
http://www.marketsandmarkets.com/requestsample.asp?id=169465607
Food packaging and beverage packaging are the topmost packaging application segments by revenue wherein PLA and starch-based plastics dominate the Biodegradable Plastic Packaging Market and boxboard and corrugated board dominate the market for biodegradable paper packaging.
While food packaging takes the topmost position in the Biodegradable Packaging Market with more than 70% share by value of biodegradable plastic packaging and more than 40% share by value of biodegradable paper packaging, maximum growth in the future is expected from the beverage packaging application segment. Plastics and polymers are the largest consumed raw material for the beverage packaging products and are being fast replaced by their biodegradable substitutes such as PLA, starch-based Plastics, PHA, and so on due to its ease in design, excellent barriers properties, and cost-effectiveness. Biodegradable paper packaging market, being a highly mature and predominant market, shows higher market value share in the global Biodegradable Packaging Market than the biodegradable plastic packaging market does. The biodegradable plastic packaging market on the other hand, being in its introductory phase, shows tremendous potential for growth and is expected to grow at a CAGR of double digits.
Browse related reports
Biodegradable Plastics Market: by Types (Starch, PLA, PHA, PCL and PBS) Applications, Regulations, Prices, Trends & Forecast (2011-2016)
http://www.marketsandmarkets.com/Market-Reports/biodegradable-plastics-93.html
Biopolymers/Bioplastics Market by Type (Bio PET, Bio PE, PLA, PHA, Bio PBS, Starch Blends, and Regenerated Cellulose), by Application (Packaging, Bottles, Fibers, Agriculture, Automotive, and Others) & by Geography – Trends & Forecasts to 2018
http://www.marketsandmarkets.com/Market-Reports/biopolymers-bioplastics-market-88795240.html
The preceding article is from one of our external contributors. It does not represent the opinion of Benzinga and has not been edited.
View Comments and Join the Discussion!