GoPro Shares Slide on Lock-up Expiration Loophole
GoPro (GPRO) was down 5% as founders Nick (also the CEO) and Jill Woodman (trustee) donated ~5.8 million GPRO shares from their personal stake to the newly established Nicholas + Jill Woodman Foundation. Underwriter JPMorgan released the donated shares from the lock-up restriction meaning that they could be sold as early as October 3rd, 2014.
Tax Escape Masked as Bookkeeping Entry
The donation of shares is a transfer from Woodman's personal accounts to the account of the foundation. This bookkeeping entry will have no affect on the outstanding shares or existing shareholders as there is no initial dilution. However, once in the foundation's name, shares can be sold since they are not bound by the lock-up restriction. If shares are sold under the foundation name, which is likely with the foundation paying for expenses, the value of remaining shares would fall as the float supply would rise from ~20.47M to about ~26.3M.
Charitable donations are a common strategy to reduce taxes. CEO Nick Woodman sold 3.6M shares during GoPro's IPO. With the lock-up expiration date coming up on December 26, 2014, Woodman is expected to cash out some more. All this selling equates to quite the tax bill. By donating roughly $460M of his GoPro shares, Woodman is lowering the total he would be paying the US government.
Boxing Day Special
Ironically, GoPro shares will go on sale on December 26th (180 days after IPO) because the remaining 120M shares that were restricted due to the lock-up period will be released. If Woodman's actions are any indication, GoPro insiders will reward themselves at the expense of shareholders. Twitter and Facebook shareholders experienced 24% and 6% declines, respectively, on their lock-up expiration dates.
Woodman's Strategy a Momentum Killer
GoPro's stock has nearly tripled since the company became public, deeming it one of the market's top momentum plays. Today's news put a halt to this bullish sentiment with Woodman essentially indicating that shareholders are secondary to insider profits.
GoPro is currently valued at a forward P/E of over 100x and forward P/S multiple of 6.4x. At these multiples, growth is impressive, but unsustainable. Momentum killers like insider selling and stretched multiples will end up taking GoPro investors on the thrilling stock market ride sooner rather than later.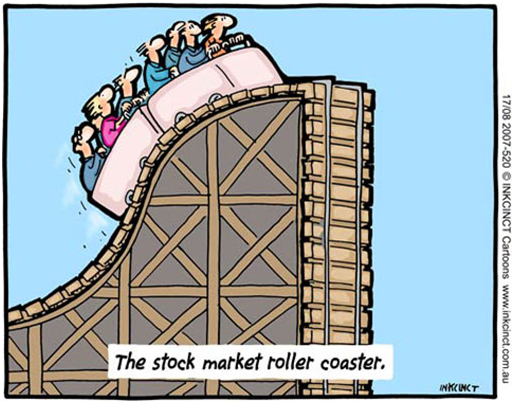 The preceding article is from one of our external contributors. It does not represent the opinion of Benzinga and has not been edited.
View Comments and Join the Discussion!