Agrochemicals Market worth $242.8 Billion by 2018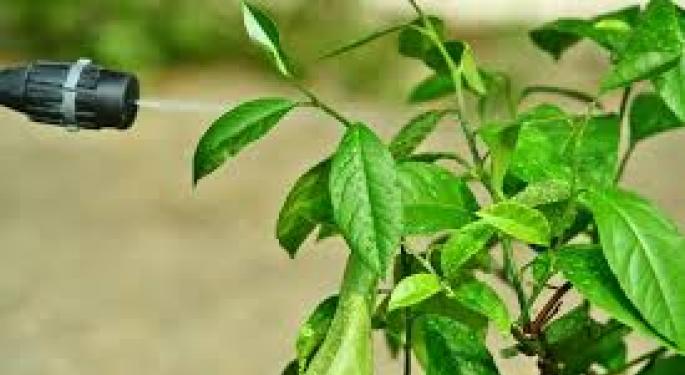 The report "Agrochemicals Market by Type (Fertilizers, Pesticides), by Fertilizer Type (Nitrogenous, Potassic, Phosphatic), by Pesticide Type (Organophosphates, Pyrethroids, Neonicotinoides, Bio-Pesticides), & Sub-types - Global Market Trends & Forecast to 2018" defines and segments Agrochemicals market with analysis and forecasting of market demand and revenue. This market would grow from an estimated $203,567.6 million in 2013 to $242,757.8 million by 2018, with a CAGR of 3.6% from 2013 to 2018.
Browse more than 117 market data tables with 27 figures spread through 234 pages and in-depth TOC on "Agrochemicals Market - Global Market Trends & Forecast to 2018"
Early buyers will receive 10% customization on report.
Download Sample PDF of this Report @
http://www.marketsandmarkets.com/pdfdownload.asp?id=132
The major function of agrochemicals is to address the problem that hinders the growth of crops. It is a widely used term that includes fertilizers and pesticides. Agrochemicals help to increase the productivity of the crops by supplying needed nutrients and providing protection from various diseases, without harming the environment. Thus, the focus of industry players is not only to develop and launch agrochemicals, but also to train its end-users about the proper use of these chemicals. The tightening environmental regulations in developed regions such as North America and Europe are making it difficult for the manufacturers to sell their conventional products in these regions. Hence, they are bound to develop new products that fulfill environmental norms. It has, thus, become important for them to find a right balance between the product performance and content of their product.
Request for Sample of this Report @
http://www.marketsandmarkets.com/requestsample.asp?id=132
According to the estimates, Asia-Pacific leads the market for Agrochemicals with 41.3% share in demand at global level in 2012, followed by Latin America (17.0%), North America (15.4%), Europe (7.8%), and Rest of the World (18.5%). Looking at fertilizers type, Nitrogenous fertilizers occupied 68.4% and Organophosphates occupied 73.0% share in demand in their respective agrochemicals type.
The growth of the Agrochemicals Market has been studied through in-depth analysis of major factors that are driving the market such as growing population and increase in demand for food with opportunities in the development of environment friendly and rising consumer awareness for agrochemicals. However, the increasing environmental concerns and availability of other environment friendly alternatives are proving to be the major restraining factors for the market.
The preceding article is from one of our external contributors. It does not represent the opinion of Benzinga and has not been edited.
View Comments and Join the Discussion!