Poisoning Treatment Market - Global Segment and Forecasts up to 2020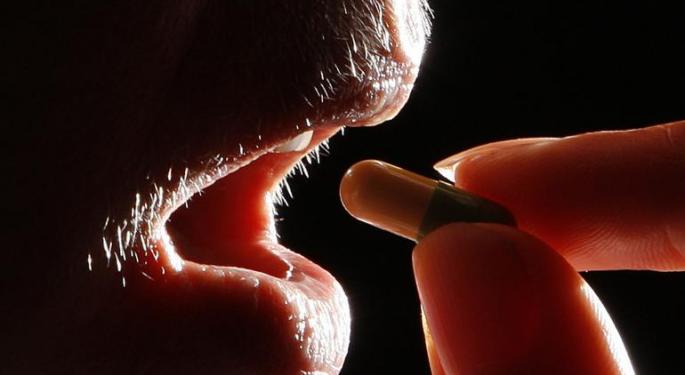 Incidences of poisoning are fatal for most of the times and such incidences have risen over the years. WHO estimated that in 2004 approximately 346,000 people died globally due to unintentional poisoning. Moreover, more than a million people die annually due to suicide and deliberate ingestion of chemicals account for large number of these deaths. The increasing knowledge regarding the pharmacokinetics, pathology along with advancements in medicine has led to development of several antidotes for treating various kinds of poisoning. The conventional methods to treat poisoning such as gastric emptying (lavage) are being replaced by newer methods such as use of activated charcoal and several novel antidotes. Some of the most common agents of poisoning include pesticides, sedatives, overdose of drugs, chemicals, alcohols, etc.
Browse Full Report with TOC @ http://www.transparencymarketresearch.com/poisoning-treatment-market.html
Cyanide poisoning is caused due to smoke inhalation from residential of industrial fires. Cyanide exposure is most dangerous since it enters into bloodstream and gets rapidly distributed in all organs in the body. A 5g intravenous infusion of hydroxocobalamin (Cyanokit) is indicated for a person with known suspected cyanide poisoning. Cyanokit is a newer antidote and has replaced a historically used Cyanide Antidote Kit (CAK) which used to contain three amyl nitrite, sodium nitrite, and sodium thiosulfate. As the cyanide treatment is usually provided for suspected cases, the cyanide antidote kit (CAK) was potentially dangerous for patients without cyanide poisoning since it contained amyl nitrate.
Another serious poisoning is a lead poisoning which causes due to build up of lead in the body. Common source of lead poisoning is paints of old homes, toys, batteries, and certain ethnic medicines. Lead poisoning is treated by chelation therapy using edetate disodium calcium (CaNa2EDTA), dimercaprol (BAL or British anti-Lewisite), succimer, and d-penicillamine. Iron poisoning is a significant cause of poisoning in children which occurs with symptoms such as gastroenteritis, shock and finally a liver failure. This poisoning is treated with a whole bowel irrigation and intravenous injection of deferoxamine mesylate (Desferal, an iron chelating agent). Some of the marketed antidotes for treatment of other serious type of poisoning include acetylcysteine (Mucomyst) for acetaminophen poisoning, CroFab for Crotaline snake envenomation, cyprohepatdine hydrochloride (Periactin) for serotonin syndrome, Deferoxamine mesylate is indicated for the treatment of acute iron intoxication and chronic iron overload due to transfusion-dependent anemias.
On the basis of geography, the global market for poisoning treatment can be segmented into four major regions, namely, North America, Europe, Asia-Pacific and Rest of the World. North America and Europe are traditionally the major markets for poison treatment products. However, high incidences of suicides in the low-economic countries of Africa are potential markets for the antidotes. In Asia-Pacific, large countries particularly China and India are benefitting from improving healthcare infrastructure where government hospitals as well as private hospitals are stocking important antidotes. Raising awareness of the importance of antidotes through community education and requisite legislations will not only help in the growth of poisoning treatment market, but also save life of million people.
The global poisoning treatment market is consolidated with few established players accounting for more than half of the total market share. Some of the major companies in the poisoning treatment market include Bristol-Myers Squibb, Cumberland Pharmaceuticals, Inc., BTG International, Inc., Novartis AG, Protherics, Inc., and Meridian Medical Technologies, Inc. (a Pfizer company).
The preceding article is from one of our external contributors. It does not represent the opinion of Benzinga and has not been edited.
View Comments and Join the Discussion!