Surgical Robots Market - New Market Research Report Published: #Radiant Insights, Inc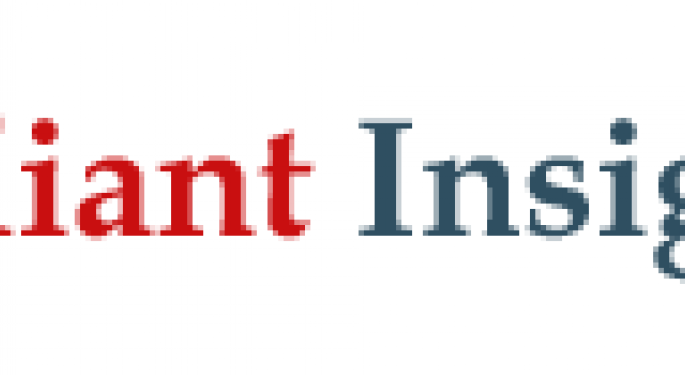 WinterGreen Research announces that it has published a new study Surgical Robots: Market Shares, Strategy, and Forecasts, Worldwide, 2013 to 2019. The 2013 study has 379 pages, 144 tables and figures. Worldwide surgical robot markets are poised to achieve significant growth as next generation systems provide a way to improve traditional open surgery and decrease the number of ports needed for minimally invasive surgery.
According to Susan Eustis, lead author of the study, "Existing open surgery can be replaced in large part by robotic minimally invasive surgery (MIS). Minimally invasive robotic surgery, new robotic radiation treatment, and emerging robotic surgical approaches complement existing surgery techniques. Soon, all surgery will be undertakes with at least come aspects of robotic surgery replacing or complementing open surgery."
During a robot assisted surgical procedure, the patient-side cart is positioned next to the operating table with the electromechanical arms arranged to provide access to the initial ports selected by the surgeon. Metal tubes attached to the arms are inserted through the ports, and the cutting and visualization instruments are introduced through the tubes into the patient's body.
The surgeon performs the procedure while sitting at a console, manipulating the instrument controls and viewing the operation through a vision system. When a surgeon needs to change an instrument the instrument is withdrawn from the surgical field using the controls at the console. This is done many times during an operation.
The companies that get an early foothold in the market have significant strategic advantage. The robotic surgical technique benefits hospitals by reducing the length of patient stays, thereby enabling better cost management. This factor is driving demand for surgery robot systems. Since robotics provide surgeons with a precise, repeatable and controlled ability to perform procedures in tight spaces, they are increasingly in demand.
About Radiant Insights
Radiant Insights is a platform for companies looking to meet their market research and business intelligence requirements. We assist and facilitate organizations and individuals procure market research reports, helping them in the decision making process. We have a comprehensive collection of reports, covering over 40 key industries and a host of micro markets. In addition to over extensive database of reports, our experienced research coordinators also offer a host of ancillary services such as, research partnerships/ tie-ups and customized research solutions. For More Information, Visit
http://www.radiantinsights.com
Contact:
Michelle Thoras
Corporate Sales Specialist, USA
Radiant Insights, Inc
Phone:1-415-349-0058
Toll Free: 1-888-202-9519
Email: sales@radiantinsights.com
The following article is from one of our external contributors. It does not represent the opinion of Benzinga and has not been edited.
View Comments and Join the Discussion!