Television Industry Size, Share and Growth in China 2014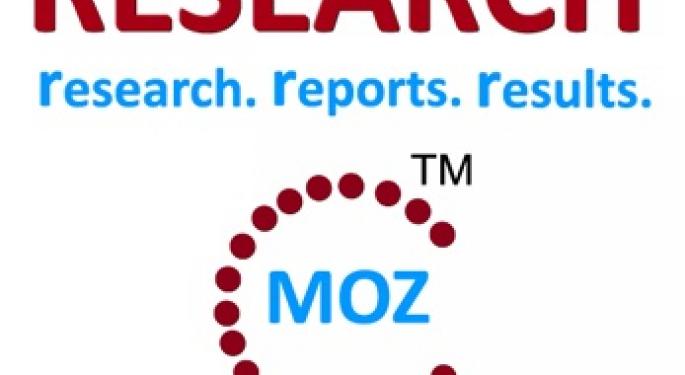 Most up-to-date research on "Television Market in China 2014" to its huge collection of research reports.
Netscribes latest market research report titled Television Market in China 2014 states that the Chinese television market will witness a steady growth in the coming years. The Television market in China is almost saturated as most of the households own television sets already. The companies really needs to focus on new technologies to sustain themselves in the market. Growth in retail chain and extensive use of plastic money has favored the companies off late. Consumers can shop easily if they have internet at home. Government subsidies have encouraged both the companies and consumers. The television companies in China also face challenges due to changing lifestyles and rising labor costs.
Browse Detail Report With TOC @ http://www.researchmoz.us/television-market-in-china-2014-report.html
Rising penetration in low tier cities is a new trend that is coming up. Television in China has evolved through many stages due to technological innovation. Many companies are also looking forward to mergers and acquisition as new business possibilities. Television market research has proved that entry barriers in the industry is low so there is huge competition in the market. Along with the Chinese companies there are also other multinationals which have a huge amount of market share in China. China is considered as one of the main emerging economies of the world therefore, building brands in the emerging markets is very important for the companies.
Table OF Content
rrent Account Balance: (2010, 2011, 2012, 2013e, 2014e, 2015e), Exchange Rate: Half Yearly (Jan 2014 May 2014)
Slide 3: Lending Rate: Annual (2010 2013), Trade Balance: Annual (2009 2012), FDI Net Inflow: (2009- 2012)
Slide 4: GDP at Current Prices: Annual (2010, 2011, 2012, 2013e, 2014e, 2015e), Inflation, Average Consumer Prices: (2010, 2011, 2012, 2013e, 2014e, 2015e)
Introduction
Slide 5-7: Introduction Major Technologies
Market Overview
Slide 8: Market Overview (Global) Market Size and Growth (Value-Wise; 2013-2018e)
Slide 9: Market Overview (China) Market Size and Growth (Volume-Wise; 2013-2018e)
Browse Reports in Consumer Electronics @ http://www.researchmoz.us/consumer-electronics-market-reports-98.html
Export and Import
Slide 10 11: Import and Export (Value Wise)
Drivers & Challenges
Slide 12: Drivers and Challenges Summary
Slide 13-19: Drivers
Slide 20-22: Challenges
Government Initiatives
Slide: 23 - 25: Government Policies
Trends
Slide 26: Trends Summary
Slide 27-29 - Trends
Competitive Landscape
Slide 30: Porters Five Forces Analysis
Slide 31-35: Competitive Benchmarking
Slide 36-75: Major Public Players
Market Opportunities
Slide 76-77: Opportunities in the Television Market
Strategic Recommendations
Slide 78-79: Recommendations
Appendix
Slide 80: Key Ratios Description
Slide 81: Sources of Information
For More Reports Browse @ https://www.linkedin.com/today/author/68229468

About ResearchMoz

ResearchMoz is the one stop online destination to find and buy market research reports & Industry Analysis. We fulfill all your research needs spanning across industry verticals with our huge collection of market research reports. We provide our services to all sizes of organizations and across all industry verticals and markets. Our Research Coordinators have in-depth knowledge of reports as well as publishers and will assist you in making an informed decision by giving you unbiased and deep insights on which reports will satisfy your needs at the best price.

For More Information Kindly Contact:
Email: sales@researchmoz.us
The preceding article is from one of our external contributors. It does not represent the opinion of Benzinga and has not been edited.
View Comments and Join the Discussion!