Have You Chosen The Right Promotional Pen For Your Brand?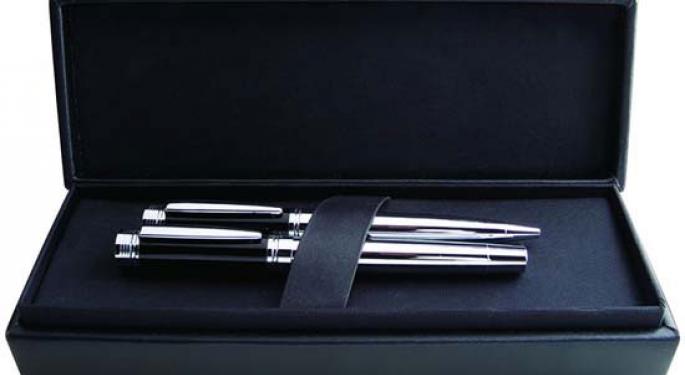 There can be no denying it – promotional pens are everywhere. No matter where you go – the post office, your doctor's surgery and even the bank – these little guys are just lay around, waiting for someone to pick them up. Because everyone needs pens, they are the perfect promotional product for most businesses. Have you, however, chosen the right sort of ballpoint for your brand and image?
Banner
This is a great choice if you have a larger message that you want to spread, as the pen (usually plastic) contains a banner that is pulled out in order to be read. The retractable banner can often be printed on both sides, giving you ample space to introduce your brand or advertise a special offer. When rolled up inside the ballpoint, the banner can often be arranged so that your logo and business name is visible.
Metal
This is probable one of the most popular promotional pens available, especially for high-end businesses or for handing out to executives and other important people. The metal can be engraved with your business name and contact details, which offers quite a professional appearance and suggests that you aren't afraid to spend money on your freebies. An array of colours is available, but silver and black are the most popular.
Plastic
This is probably the next most popular type of pen, possibly because of their low cost per item. Even so, the plastic used is quite durable and will easily last until the ink has run out. The plastic can be printed with your business name, logo and contact details (and still offers a professional image). There is also a wide array of colours available, ensuring that you can extend your branding down to the shade of the casing itself.
Novelty
These promotional pens are quite popular amongst children and, to some extent, are also popular amongst adults. These pens offer more than just the ability to write (such as an enclosed sand timer or bubble tube). If you are a fun business with a young audience, this is the perfect promotional item for you! The casing can be printed or engraved with your business name, logo and contact details to ensure maximum visibility.
Light Up T
his category actually covers a variety of pens that perform a number of functions using lights. Some will illuminate the paper as you write, which is perfect when you're working in dim light; some double as a torch with a globe mounted on the end; some illuminate your business name or logo as you write; and some contain a mini lava lamp just for something different! This is a nice, functional alternative to a standard ballpoint.
Whilst we are sure that any of these promotional pens would suit the image and audience of your business, it is important to consider the kind of message that you are trying to send. This will ensure that you choose the correct pen for your needs and that your brand is constantly kept in the minds of your customers (both existing and potential). Happy choosing!
The preceding article is from one of our external contributors. It does not represent the opinion of Benzinga and has not been edited.
View Comments and Join the Discussion!