Market Analysis on GRDSdata - subscription to industry data from across more than 100 industries and 90 countries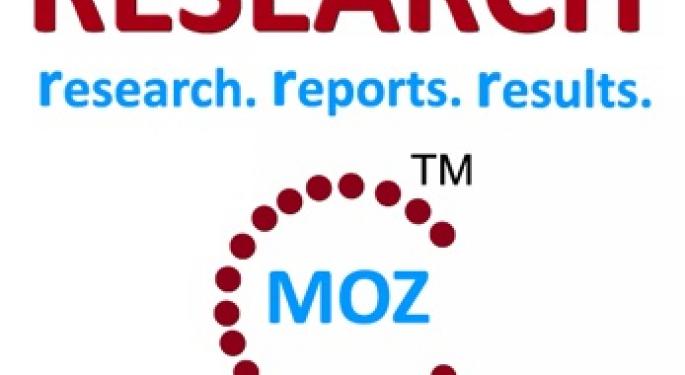 Most up-to-date research on "GRDSdata - subscription to industry data from across more than 100 industries and 90 countries" to its huge collection of research reports.
GRDSdata portal is a leading source of global industry information. This interactive platform provides you with unlimited and immediate access to invaluable market data from across more than 100 industries and around 90 countries. Get instant access wherever and whenever to the most up-to-date market data. Gain a clear perspective on the actual market situation, trends, and future outlook for the industries that interest you. Benchmark different countries and product segments against each other, and use the data and graphs directly in your own presentations.
Browse Detail Report With TOC @ http://www.researchmoz.us/grdsdata-subscription-to-industry-data-from-across-more-than-100-industries-and-90-countries-report.html
The industry data helps you find answers to such key questions as:

What is the current market size for your product of interest globally and in different countries?
How are the markets divided into different product segments?
How are the overall market and different product segments growing?
How are the markets predicted to develop in the future?
What is the market potential between different countries and product segments?
Among the many business-critical reasons to subscribe include:

Gaining a deep insight into the historical development, current market situation, on-going trends, and future outlook of the markets
Tracking industry trends and identifying market opportunities
Planning and developing marketing, market-entry, market expansion, and other business strategies by identifying the key market trends and prospects
Saving time and money with the readily accessible key market data included in the platform. The market data is clearly presented and can be easily incorporated into presentations, internal reports, etc.
Browse Reports in Industry Profile @ http://www.researchmoz.us/industry-profile-market-reports-173.html
The main industries currently covered in GRDSdata include, among others: automotive, aerospace and transportation, chemicals, clothing and textiles, construction and mining, consumer goods, electronics, food and beverages, glass, machinery and equipment, manufacturing, materials, medical devices, metals, packaging, paper and pulp, plastics and rubber, pharmaceuticals, printing, and wood.
This premium subscription service offers an invaluable resource for industry executives, marketing, sales and product managers, analysts, and other industry experts looking for reliable industry data in a readily accessible and clearly presented format.
Subscription is a single user license. Subscription period is one year. For multi user licenses, please contact the sales representative.
For More Reports Browse @ https://www.linkedin.com/today/author/68229468

About ResearchMoz

ResearchMoz is the one stop online destination to find and buy market research reports & Industry Analysis. We fulfill all your research needs spanning across industry verticals with our huge collection of market research reports. We provide our services to all sizes of organizations and across all industry verticals and markets. Our Research Coordinators have in-depth knowledge of reports as well as publishers and will assist you in making an informed decision by giving you unbiased and deep insights on which reports will satisfy your needs at the best price.

For More Information Kindly Contact:
Email: sales@researchmoz.us
Blog: http://marketnresearch.com/
The preceding article is from one of our external contributors. It does not represent the opinion of Benzinga and has not been edited.
View Comments and Join the Discussion!