Tips for Conducting a Successful Retail Audit
A retail audit can be a very effective way to improve the success of your business, especially if it is carried out by a skilled professional audit company. A retail audit takes an unbiased third party look at your business, ensuing that your shop is performing to its full potential.
A typical retail audit will assess promotions, merchandising, stock levels and pricing within your retail location. The assessment will help you to clearly see what is happening with your products, so that you can improve. Retail audits can measure store layout, product pricing, branding and signage, product distribution, inventory levels and much more. It will also help you to ensure your products are priced consistently compared to your competitors, it will identify any locations that are not compliant with marketing programs, verify that promotions are launched on time and correctly and identify any opportunities to improve the customer experience.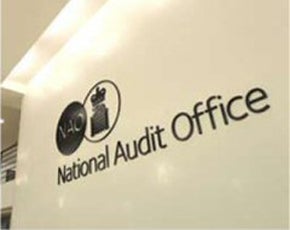 Of course, the results of the retail audit will only be helpful if the audit itself is effective and reliable. If you are considering using a retail audit to gain an unbiased glimpse into how your business is performing, here are some tips for making the process much more successful:
Tips for a Successful Retail Audit
Outline Your Goals Clearly
It is important to outline your goals when you are carrying out a retail audit, so that you know what you are looking for and what data you hope to discover. Don't make the study too complicated, as the quality of the data is very important. Decide on the most important areas that you want to look into so that you can make these a priority in your retail audit.
Hire the Right Company
When you are conducting a retail audit, it makes sense to hire a professional third party field sales company with experience conducting these types of audits. Your employees will not need to take time away from their busy schedule to perform the audit and you will be able to benefit from the knowledge and experience that the retail audit specialists can bring.
There are many different choices out there when it comes to retail audit providers, so make sure that you do your research and choose the right company. Look for a company that has a lot of experience performing retail audits, a good reputation and positive reviews from other previous clients. Also they should be able to tailor the audit to your specific needs, so that you can get the answers you are looking for that are unique to your business.
Keep the Questions Simple
When you are looking at the state of your business with a retail audit it is important to keep the questions simple and clear. If you ask an unclear question in an audit it will be difficult to determine the answer to that question, as the conclusion can be vague or confusing. Make sure that the questions you are asking have only one part and they are easily answered with a yes or a no.
Document All Findings
A successful audit will have a detailed paper trail which will demonstrate which actions were taken and what observations were made. This information is very valuable and it is what you will use to make the actionable changes to improve your company. Make sure that the findings of the audit are well documented and that this information is well organized and easy to understand.
Use the Information You Gather to Take Action
One of the most common problems among retailers who carry out a retail audit is they fail to follow up on the insights that they gather. Usually there are immediate action items or points that should be acted upon before the moment is lost. If these items are addressed quickly, the problems can be solved right away. Unfortunately, many retailers lack the tools and processes to immediately assign tasks and undertake this change.
When a retail audit is properly executed and designed, it will be an effective tool to help retailers gain an understanding of what is happening within their business. The retail audit will help you to understand what is happening within your organisation, so that you can understand where to apply resources and what changes to make in order to have the greatest effect.
With these tips in mind you will be able to conduct the most successful and effective retail audit possible, so that your company can benefit from the information gathered by this objective examination.
The preceding article is from one of our external contributors. It does not represent the opinion of Benzinga and has not been edited.
View Comments and Join the Discussion!