Solutions to the temperature rise of the jaw crusher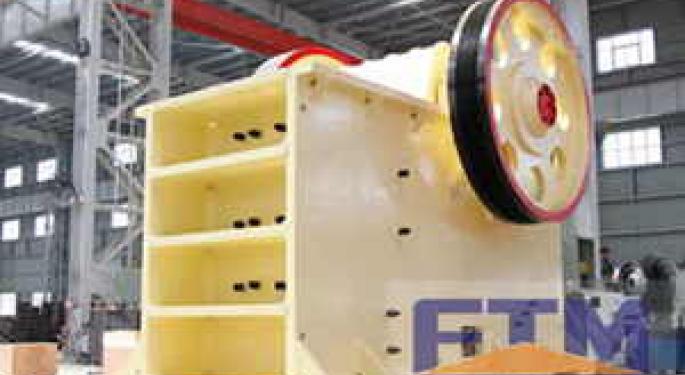 In the crushing industry, jaw crusher's excellent performance saves the construction procedure greatly.However, in the working process, sometimes temperature rise phenomenon happens. For this problem, we need to find out the reasons first, then find the solutions and solve this problem. We will talk about the solutions to the temperature rise of the
jaw crusher
below.
Firstly, pay attention to the bearing temperature.
The bearing is the core part of the jaw crusher. When the machine works in high temperature condition, we must pay attention to the bearing temperature at any time. Keep good lubricating condition and notice whether there are noise and abnormal vibration. If abnormality were found, we should stop and check the device immediately, and fond out the reasons. Make sure whether the bearing is blocked by non-crushed materials, or the hammer and other parts breakdown.
Secondly, decrease the temperature of the friction surface.
When the machine temperature rises because of friction, we can lubricate the parts by using the lubricating oil. In this way, the friction heat will be taken away by the oil temperature rise, thus decreasing the friction surface temperature.
Thirdly, avoid the temperature rise of the moving jaw.
After the temperature of the moving jaw plate reaches certain limit, it will break the jaw plate. This is mainly related with the cover end connecting with the moving jaw, the embedded cover of the frame bearing base, the operation of the principle axis. Therefore, we can change the cover parts and the sealing sleeve of the jaw crusher, or take measurements to eliminate the abnormal rotation of the embedded cover of the frame bearing base, avoid the damage to the device caused by impact and friction heat of every part, thus decreasing the machine temperature.
The preceding article is from one of our external contributors. It does not represent the opinion of Benzinga and has not been edited.
View Comments and Join the Discussion!