Advantages Of Bespoke Wardrobe Fitouts In Master Bedrooms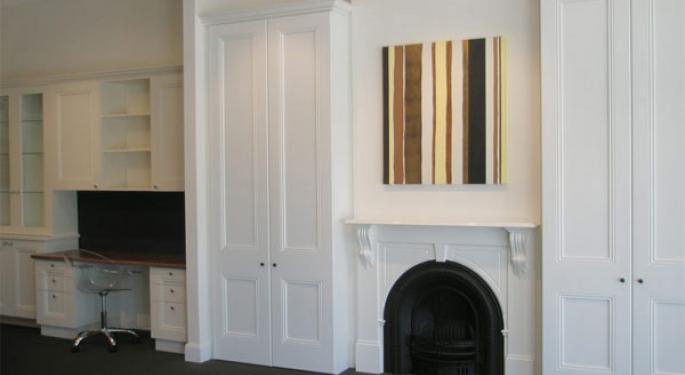 One of the biggest complaints from homeowners is that the master bedroom doesn't have enough storage. In some cases, the wardrobe is the same size as those provided in the other bedrooms – and the former has to serve two people, whilst the latter often only serves one! If this describes the problem you are having, we recommend a bespoke wardrobe fitout as the solution. There are many advantages to this decision, including:
Tailored to your needs
Seeking a custom fitout will ensure that the space is designed around your specific needs, not the needs of the whole general public. One couple might both require a lot of hanging space, whereas another requires hanging space for one person and folded storage for the other. A bespoke design will ensure that the needs of your particular household are met, as well as the needs of each person in the couple.
Maximise your storage space
Some simple reorganisation or the addition of some better storage solutions will allow you to maximise the space made available to you in your wardrobe. You will be amazed at how much more can fit in the same space than before. In some cases, you may even be able to store other items that are looking for a home, especially in the top cavity (which is often quite difficult to reach).
Addition of extra features
When undertaking a bespoke wardrobe fitout, you might like to include some additional features that the master bedroom is lacking. A full length mirror, for example, is a popular addition to wardrobe doors and racks (for storing ties, belts scarves and jewellery) are often added to the inside of doors to de-clutter and free up space. Lighting is another popular addition, so you can see what clothing is on offer.
Opportunity to de-clutter
We are sure that every couple has an abundance of clothing that they no longer wear, are falling to pieces, no longer fit, or have completely forgotten about. A bespoke fitout will give you the opportunity to clean your wardrobe out, throwing away or donating those items that you no longer need. Having all of your clothing on display will also help to reduce clutter around the bedroom as a whole.
Increase property value
If you are planning to sell your home in the near future, a fitout could be exactly what you need to increase its value. Prospective buyers are always on the lookout for homes that offer plenty of storage space – if the wardrobe in your master bedroom doesn't look as if it will hold a handful of shirts, you might actually find yourself struggling to sell. If buyers see plenty of organised space, they will be racing to offer.
As you can see, there are a number of advantages to having a bespoke wardrobe fitout in the master bedroom. Whilst there are certainly more benefits, we thought we would leave them for you to discover once your fitout is complete! If you are having trouble deciding on how to best organise your wardrobe or what extra features to add, make sure you speak with your chosen contractor – they will be able to offer plenty of advice and suggestions!
The preceding article is from one of our external contributors. It does not represent the opinion of Benzinga and has not been edited.
View Comments and Join the Discussion!