How to Find the Right Motivational Speaker for Your Event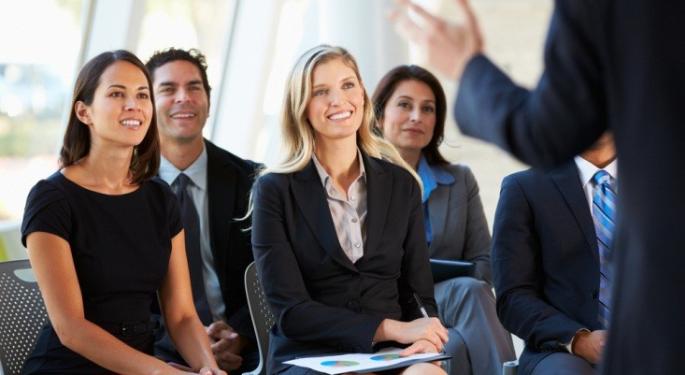 Whether you're looking to breathe new life into your organization or captivate audiences at an event, a motivational speaker could be just what you need. Few things can energize and inspire like a talented motivational speaker. But how can you find the right speaker for your organization or event?
Once you've decided what kind of speaker will elicit the best response from your audience, it's time to start looking at specific individuals. Speakers' bureaus, like Leading Authorities Speakers Bureau, can put you in touch with professional speakers with experience in your industry. Once you've been pointed in the right direction, the best way to get an idea of what each speaker can do is to watch them in action, either through their videos or in person. Then, you can vet the speakers you like best before choosing the one who will best serve the purposes of your event.
What to Look For in a Speaker
Before you begin the search for a motivational speaker, it's important to understand what inspires your intended audience. If you're seeking a speaker for an industry event, you'll want someone who is an expert in your field or who otherwise speaks to the interests of the audience. Speakers who know how to use humor or otherwise entertain their audiences, while delivering valuable content, are generally the most engaging.
The speaker you choose should be passionate about his or her field of expertise as well as about life in general. Passion is contagious — if you're hoping to change hearts and minds, you're going to need a passionate, compelling speaker. You should be able to gauge how passionate a speaker is when you meet with him or her in person during the vetting process.
A good motivational speaker is one who knows how to captivate an audience with storytelling skills, humor and personal anecdotes. Look for a speaker who can deliver his or her message in a way that's relatable for the audience. Motivational talks shouldn't be preachy, but should instead speak to the individual aspirations of the audience members.
How to Vet Speakers
The first step in vetting speakers is to watch them speak. If a particular speaker is going to be in town, it might be possible to watch him or her speak in person. However, for the most part, you're going to watch video footage of some speakers in action. Video footage should be available on the speakers' bureau website, but you may also be able to find some videos online.
If you like what you see in a speaker's video, it's time to meet with him or her, or, if a speaker doesn't live nearby, schedule a video or teleconference. You're going to want to patch in the CEO or other executives too, if you're hiring a speaker for a business event or conference. During your conversation, you're going to want to get an idea of the speaker's experience and passion for his or her subject.
A good speaker has been trained in the art of speaking and will know how to interact with your audience and tailor his or her message to your industry or event. Discuss the actual content of the speaker's message — content can vary a lot from one speaker to the next. Not all speakers are humorous or even terribly entertaining, even if they might be delivering a lot of information.
Make the Most of Your Event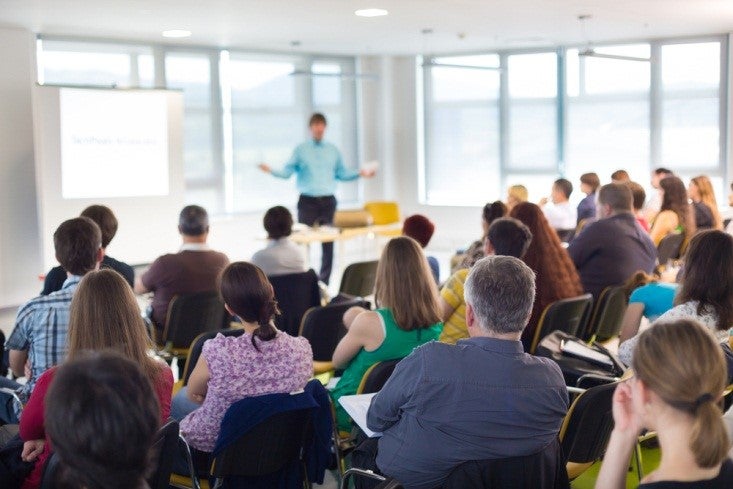 Once you've chosen a speaker, you're going to want to make the most of his or her services by scheduling at least three conference calls before the event to make sure that the speaker's message and the content of his or her speech will meet your needs. The speakers' bureau should also give you a questionnaire to help clarify expectations and objectives. Sharing a pre-event meal with your speaker and the executives in charge of the event can help make everyone more comfortable during the speech itself.
In addition to scheduling ample time for the presentation itself and audience interaction, make sure you have a short video clip of the speaker for marketing purposes. Film the speech too. You may also want to help audience members remember the event by handing out copies of one of the speaker's books.
The right motivational speaker is essential to making your event a success. Take the time to make a thoughtful, informed decision and engage a speaker who is a recognized expert in your industry. When people are still talking about your event months later, you'll be glad you did.
The preceding article is from one of our external contributors. It does not represent the opinion of Benzinga and has not been edited.
View Comments and Join the Discussion!