7 Tips For Hiring Designer Home Builders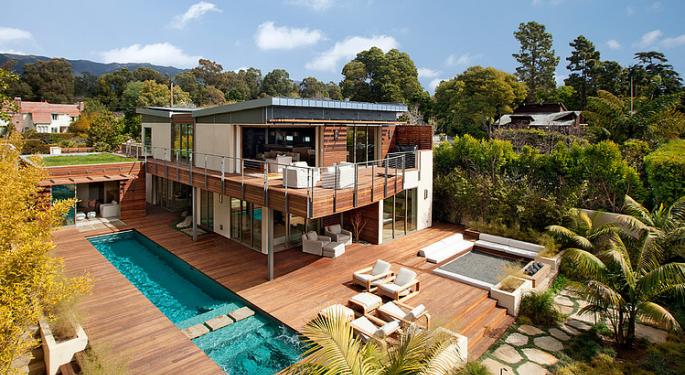 Unfortunately, some designer home builders don't have the best reputations and others tend to get tarred with the same brush. Because choosing a builder is one of the most important decisions you will make in the construction of your dream home, it is essential that you have taken the time to make the right choice.
1. Area of Operation
You should choose a builder who is familiar with the area where you want to build your home. This is because construction is actually quite regional in nature (each council will have their own building codes, subcontracting practices, and weather patterns) and local knowledge is important for success; an out-of-towner will not possess this knowledge.
2. Compatibility
You should remember that building your dream home is a highly personal and emotional experience, so you need to choose a builder that you feel comfortable with. If you don't feel comfortable, how will you be able to communicate when a mistake has been made or you don't agree with how the construction is going? How will you be able to thank them?
3. Financial Stability
You should remember that some builders will run their businesses better than others, so make sure that you have chosen one that is financially viable. The last thing you want is to get midway through the construction process only for the business to go bankrupt or to be bought out be someone else. This causes all sorts of issues, both financial and quality.
4. Financial Strength
You should choose a designer home builder who is financially successful – they are likely to still be around during the warranty period, will be known for building a quality product at a fair price, and will be in the best position to contract for the services of top subcontractors and suppliers. All of this will translate into success for you.
5. Reputation
You should look for a builder with an extensive client list. This will not only give you a wide pool of people from which to garner references, it will also show you that they have many years of experience under their belt. Make sure you speak with a handful of past clients and do some research online to determine whether any complaints have been made.
6. Type of Home
You should choose a builder who has extensive experience with the type of home that you wish to construct and with the price range you are working with. This will ensure that they know what you're asking for and that they are able to work within your financial constraints. This will also lessen the likelihood of costly mistakes being made.
7. Warranty
You should choose a builder who is willing and able to provide you with a comprehensively written warranty for your new home. This not only shows that they have confidence in their work, it ensures that any issues in the near future will be dealt with free of charge. Make sure you keep the warranty somewhere safe, even after it has expired.
When selecting a designer home builder Melbourne to work on your project, it is important that you don't choose one based on cost alone – this is not a direct measure of quality, rather, good quality is the merging of excellent design with appropriate materials and products that have been installed by experts.
The preceding article is from one of our external contributors. It does not represent the opinion of Benzinga and has not been edited.
View Comments and Join the Discussion!