Investing in Property to Secure a Comfortable Retirement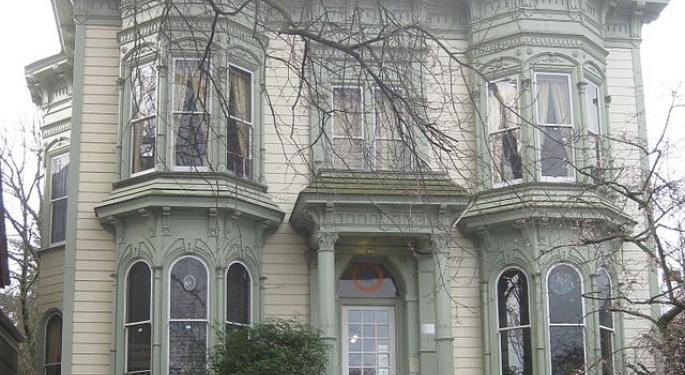 Different financial advisers offer varying strategies for building wealth and saving for retirement. No two are quite alike in their philosophy. One thing they all can agree on is not to count on Social Security if you are twenty years or more away from collecting. Social security needs a major overhaul, and the can has been kicked down the road time and time again. Since your retirement is in your hands, consider the benefits of investing in residential property. We talked to SA Valuations when preparing this article, and they had this so say:
Though it may take longer to build a portfolio of real estate by paying with cash, you avoid the stressors and pitfalls of not doing so. Retirement is not the place to juggle a bunch of mortgages. Worrying about making a mortgage payment while trying to find a suitable tenant, or negotiate a seller contract is asking for trouble. Start small, and take deliberate steps towards a predefined goal. Remember that real estate profit is often made at the purchase, and not at the sale. Do your due diligence, negotiate, and buy at a price that works for you.
Don't Chase a Trade
Savvy investors know that when they set a strike price after doing their research, they need to stick to it. Research each potential purchase carefully, and calculate a maximum price that you are willing to pay. Do not overpay. Emotional purchases often never end well, so trust the numbers, not the bliss that you feel when you think about the fabulous kitchen and fenced yard.
Understand the Risks
Real estate investing is not all upside. Downturns in the market do happen, despite the most careful and accurate property valuation. Catch the wrong end of a bubble, and you could be stuck holding the proverbial bag. Be prepared to stay in your real estate purchase for the long haul, and be prepared financially and emotionally to wait for the right time to make your exit.
Network, Network, Network
Often some of the best residential property deals are closed before the MLS listing has uploaded. Developing relationships with realtors in the know can help get you in front of the best deals before the general public. Don't be discouraged by this process. It could take months, or even years to develop the right connections. When it comes to your retirement, don't settle for a rookie, go with a seasoned professional who knows their stuff.
Enjoy the Market Appreciation
After all, people buy real estate because it is a good investment, and always goes up in value. As a general rule, real estate does tend to increase in value, but appreciation is not guaranteed. If you buy at the right price by doing a thorough property valuation, and hold the property for five or more years, your investment is likely to payoff, some say the residential property market is exploding this year in the U.S.. Quick flips are speculative, and difficult to time properly, but building a smart, steady portfolio of real estate can establish a steady stream of income through your retirement years. A residential property rental portfolio would be a great supplement to a 401 (k), ROTH, or pension income.
Consider adding real estate to a diversified retirement portfolio.
The preceding article is from one of our external contributors. It does not represent the opinion of Benzinga and has not been edited.
View Comments and Join the Discussion!