Cash Buyers Overheat Oakland Real Estate Market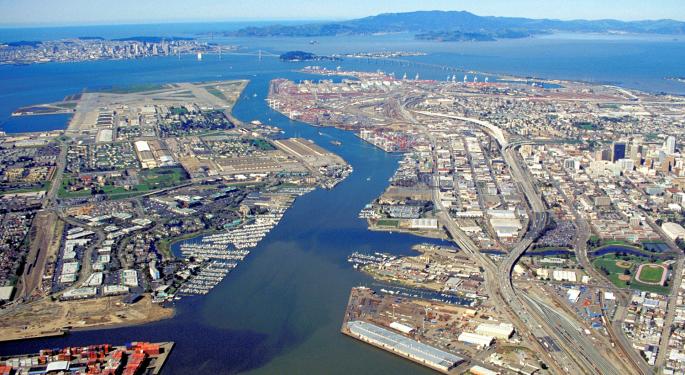 Temperatures continue to rise in Oakland's already hot real estate market due to cash buyers, the Oakland Local reported.
According to the report, real estate practitioners saw a great deal of cash transactions in the market, compared with similar activities more than a decade earlier during the U.S. housing bubble.
Martha Hill, a Pacific Union real estate agent, told Oakland Local that cash transactions are more favorable to home sellers "who want to close the deal more quickly" as escrow for cash deals are shorter than that of bank loans.
The report noted that while real estate agents do not know exactly "where the glut of cash is coming from, they all agree that there is no single source." Hill noted, however, that homes priced over $1 million account for a "lion's share" of the cash deals.
Early this year, CNN Money named Oakland as one of the hottest housing markets in the country based on CoreLogic's Case-Shiller report. The CoreLogic report forecasts median home prices in the city, then pegged at $545,000, to rise by 9.3 percent through next month.
"This blue-collar city and its posh surrounding suburbs benefit from neighboring San Francisco's spillover," CNN Money noted. High earners from the region's tech industry are one of the city's top buyers, it noted.
Red Oak Realty data showed that within four years, Oakland's median sales price for single-family homes has risen by a whopping 121 percent to $449,000 between January and May, SFGate reported in June. It was 203,000 during the same period four years ago.
Another report published on SFGate in June noted that Oakland's real estate market growth has outpaced San Francisco's property market during the past year citing data from ZipRealty.
Median home prices rose by 23 percent from May 2013 and 2014 in Oakland while median home prices in San Francisco increased by 14 percent within the same period, it said.
As market trends in Oakland point to an environment that's more favorable for home sellers, real estate agents and home flippers in the area could benefit from high-end digital marketing platforms.
Real estate technology solutions provider RealBiz Media Group, Inc. (OTCQB: RBIZ) is a Florida-based company that offers disruptive technology platforms centered on video and virtual tours that can help agents boost their marketing efforts.
The company's virtual tour platforms, Nestbuilder Agent and Microvideo App, for instance, feature rich video conversion tools that agents can use to "bring their listings to life," according to Realbiz president and chief revenue officer Steve Marques.
These technologies are expected to bring agents success. A George Washington University study noted that listings visuals such as photos and virtual tours help sell a property faster and increase the property's sales price by two percent. It also noted that virtual tours decrease the time a property is on the market by about 20 percent.
The following article is from one of our external contributors. It does not represent the opinion of Benzinga and has not been edited.
View Comments and Join the Discussion!