Alcohol-Related Family Problems Reach Highest Point Since the 1940s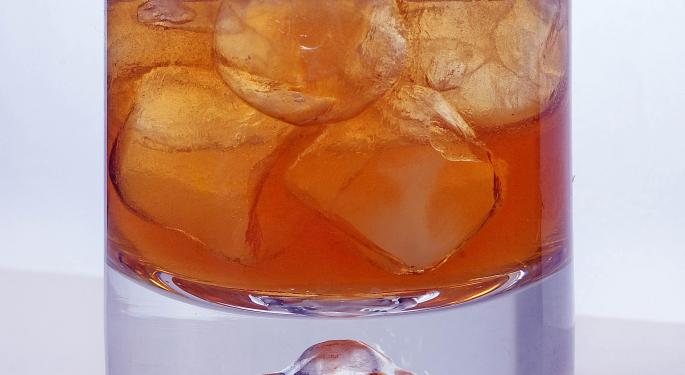 The percentage of Americans families dealing with troubles due to alcohol consumption have reached its highest point since the 1940s, results from a recent Gallup poll showed.
Gallup found that 36 percent or more than one in three Americans have claimed that alcohol drinking "has been a cause of problem in their family at some point," the research firm said in a statement.
Historical data showed that in 1947, 15 percent of Americans attributed some family problems to alcohol use. The numbers rose sharply to a 21 percent average in the 1980s and steadily increased by 27 percent during the 1990s and 32 percent in the 2000s until 2010.
Gallup noted that the results of the poll do not reflect an increase in alcohol consumption among Americans. It added that the frequency that Americans drink has decreased over the years.
For instance, the percentage of Americans who had eight or more alcoholic beverages in the past week was down to 13 percent, compared with 17 percent in the 1980s.
"It may just be that those who drink are now more likely to do so in a manner that creates problems in their family than in the past. However, other societal factors may have helped cause the increase as well," Gallup said.
It said that the reasons the survey results revealed an increased rate in family troubles are due to a number of factors including "less social stigma" associated with drinking allowing families to discuss their alcoholism struggles openly and increased public awareness due to media reports on alcohol-related incidents.
The implementation of stricter penalties for alcohol-related misconduct and drunk driving are also factors that contributed to the survey results.
According to the National Council on Alcoholism, over 78 million Americans or 43 percent of adults have had a first-hand experiencewith alcoholism in the family.It also added that 28 million Americans have experienced serious family problems due to a parent's alcoholism.
Children of alcoholics are four times more likely to develop alcoholism than other children, the American Academy of Child and Adolescent Psychiatry stated in a 2011 report. They are also at risk of entering codependent relationships as adults, and developing obsessive-compulsive disorder, Psych Central noted.
Erasing the emotional scars of alcoholism may take a lifetime so it is important for family members to take action against alcoholism in the family before it gets worse.
BioCoRrx, Inc.'s (OTCQB: BICX) Start Fresh Program is a proven innovative rehabilitation program in combating alcohol addiction.
According to the company's website, BioCorRx, Inc.'s Start Fresh Program is a treatment program that "significantly reduces or eliminates" an alcoholic's physical cravings to alcohol and opioids with a biodegradable, time-release naltrexone implant.
Naltrexone belongs to a class of antagonist drugs that prevent addicts from experiencing "pleasure feelings" in the brain during opiate and alcohol consumption.
The implant releases the drug naltrexone into the body for several months.The company said its long-acting and single-administration implant is one of the few existing in the United States today.
With cravings removed, alcoholics can move on with their recovery through a personalized, one-on-one life coaching program and plan for a life free from substance abuse.
"The Gallup statistics are staggering. During my time at Clear Channel, we did a survey with over 11,000 people in Southern California alone that revealed that 1 in 3 people knew someone that they considered to be an alcoholic," said Brady Granier, COO of BioCorRx.
The preceding article is from one of our external contributors. It does not represent the opinion of Benzinga and has not been edited.
View Comments and Join the Discussion!