The NFV, SDN & Wireless Network Infrastructure Market Size, Shares, Trends and Forecast Report 2014 - 2020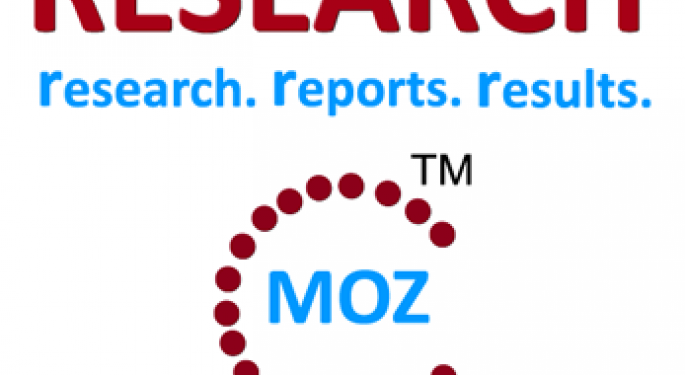 ResearchMoz.us include new market research report " The NFV, SDN & Wireless Network Infrastructure Market: 2014 - 2020: Industry Size, Shares, Growth, Analysis, Trends And Forecast" to its huge collection of research reports.
Global wireless CapEx is on the rise, as operators deploy LTE and Heterogeneous Network (HetNet) infrastructure, amid growing demands for high-speed mobile broadband connectivity. By eliminating reliance on expensive proprietary hardware platforms, Network Functions Virtualization (NFV) and Software Defined Networking (SDN) promise to reduce the CapEx burden on wireless carriers. In addition, both technologies can significantly slash OpEx due to a reduction in physical space, labor and power consumption.
Driven by the promise of Total Cost of Ownership (TCO) reduction, wireless carriers are aggressively jumping on the NFV and SDN bandwagon, targeting integration across a multitude of areas including Radio Access Network (RAN), mobile core, OSS/BSS, backhaul and CPE/home environment.
By 2020, SNS Research estimates that NFV and SDN investments on the RAN segment alone will account for over $5 Billion. These investments will primarily focus on cloud RAN (C-RAN) deployments, based around the idea of replacing traditional base station nodes with a centralized baseband processing pool serving a number of distributed radio access nodes.
Spanning over 1,105 pages, the "NFV, SDN & Wireless Network Infrastructure Bible: 2014 – 2020" report package encompasses three comprehensive reports covering the conventional 2G, 3G and 4G wireless network infrastructure market as well as the HetNet and NFV/SDN markets:
The Wireless Network Infrastructure Bible: 2014 – 2020 - Macrocell RAN, Small Cells, RRH, DAS, Cloud RAN, Carrier WiFi, Mobile Core & Backhaul
The HetNet Bible (Small Cells and Carrier WiFi) - Opportunities, Challenges, Strategies and Forecasts: 2013 – 2020 – With an Evaluation of DAS & Cloud RAN
The SDN, NFV & Network Virtualization Bible: 2014 - 2020
This report package provides an in-depth assessment of NFV, SDN, network virtualization, 2G, 3G and 4G wireless network infrastructure, HetNet and mobile backhaul.
Besides analyzing the key market drivers, challenges, commercial commitments and vendor strategies, the report package also presents forecasts for NFV, SDN, wireless network infrastructure, small cell, WiFi offload, Distributed Antenna Systems (DAS), C-RAN the mobile backhaul markets from 2014 to 2020 at a regional as well as a global scale. Historical figures and vendor shares are also provided for 2010 till 2013.
NFV and SDN Topics:-
The scope and implementation of SDN, NFV and network virtualization across the globe
SDN, NFV and network virtualization technology
Market drivers and key benefits of SDN, NFV and network virtualization
Challenges and inhibitors to the ecosystem
Standardization and regulatory initiatives
Use cases and application case studies of SDN and NFV
SDN and NFV deployment case studies
SDN and NFV induced service provider CapEx savings
Value chain analysis of the ecosystem and the recognition of key players in each segment of the value chain
Industry roadmap from 2014 till 2020
Key trends in the ecosystem; SDN and NFV's impact on the network infrastructure value chain, the stance of incumbent vendors towards SDN and NFV, impact on the proprietary hardware market and co-existence with legacy networks
Exclusive interview transcripts of 17 players in the ecosystem; Alvarion, Aricent, Arista Networks, Broadcomm, Connectem, ConteXtream, Extreme Networks, GENBAND, Mavenir, Netronome, Open Networking Foundation (ONF), Openwave Mobility, Pica8, Plexxi, Radisys, Spirent Communications and Tellabs
Profiles and strategies of 122 key players in the ecosystem
Strategic recommendations for silicon & server OEMs, network & mobile Infrastructure vendors, IT giants, pure-play SDN/NFV specialists, enterprises, data center operators and service providers
Global and regional market analysis and forecasts
For More Information Kindly Contact:
Mrs.Sheela AK
Tel:+1-518-618-1030
Toll Free: 866-997-4948
Email: sales@researchmoz.us
Blog: http://marketingresearchreport.wordpress.com/
The following article is from one of our external contributors. It does not represent the opinion of Benzinga and has not been edited.
View Comments and Join the Discussion!