Geo-Risk, Weather And Currency Gives The Grain Complex A Lift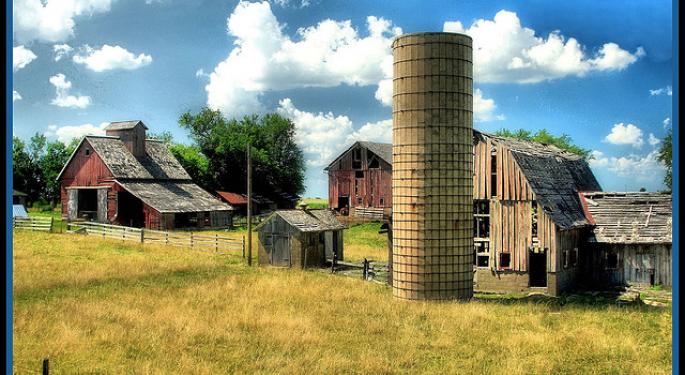 CORN
Corn closed 7 ½ cents higher after opening in the red after concerns of weather turned funds bullish. Funds were estimated buyers of roughly 7,000 contracts. Export sales are estimated to come in between 500 and 800 tmt. Crop progress is already behind the five year historical average and weather forecasts are pushing grains higher. We get the feeling that at this point it should not be the focal point, we are on similar pace to last year where we ended up planting near record acres. Corn has pressed slightly higher early in today's session finding major resistance in the July contract at 513; a close above here will likely encourage further buying even ahead of May's option expiration tomorrow. Support will come in at the session low of 508 in the July contract; a close below here will likely lead to further selling in the short term as the May contract hugs the 500 level and just below.
ZCN3
Resistance –513***, 525-2**, 532-2***
Support – 500-502-6**, 495*, 490-6***, 480**, 474-6***, 465-468**
SOYBEANS
May beans closed down 11 ¼ cents. Funds were estimated to have been sellers of 3,000 contracts. Soybeans exports are expected to come in between -200 and 100 tmt. China continues to throw an unknown wrench into the market. Soybean imports from South America increased again. China is still rumored to be cancelling up to 2 mmt. Keep an eye on open interest on the options that expire this week. Soybeans are little changed this morning as the July contract remains inside of first support and first resistance; play the levels but be sure to manage risk to the downside, a close below 1460-4 will lead to a deeper failure.
ZSN3
Resistance – 1473-4-1476***, 1483*, 1498-1500*, 1512*, 1521-1526-2***
Support –1462-4-1460-4**, 1444-4**, 1426-4**
WHEAT
Wheat markets traded higher all day on increased concerned in Ukraine with the May contract closing up 3 ½ cents. Funds were light buyers during the session estimated at only 200 contracts. Wheat export sales are expected to come in between 200 and 400 tmt. Russian farmers have planted much more wheat this year with numbers around 4.1 million hectares which is about 1.4 million more than last year. July wheat is much nearly 10cents higher this morning as it chewed through swing highs on the week after the Sunday night open. The chart pattern is beginning to show a nice bottom with a higher low; look for a close above the 700 level to put the bulls back in control in the short term.
ZWN3
Resistance –698-700***, 718-4**, 725-2*, 748-6**, 795-4***
Support – 684-687-4**, 672-4-674-2**, 661-663-6***, 656-5***, 641-2**, 636-4**, 610-620****
The preceding article is from one of our external contributors. It does not represent the opinion of Benzinga and has not been edited.
View Comments and Join the Discussion!