Three Pros and Cons of Investing in BioCoRx, Inc.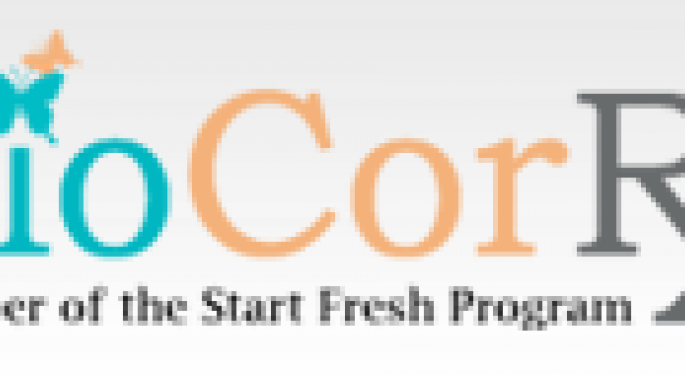 Many are probably adamant in investing in biotech these days, especially after the sell-off in late March. But upcoming biotech stocks may just be the cure for speculators and investors alike. One of these remarkable stocks is BioCoRx, Inc. (OTCQB: BICX- http://finance.yahoo.com/q?s=BICX).
BioCoRx, Inc.(http://www.startfreshprogram.com) stocks closed at 0.17, a 2.97% increase on Monday from the previous day's close, according to NASDAQ. Its trading activities over the year continued to show an upward trend, spiking in March this year with 3.8 million in volume, although it slightly fell in early April. The company quickly recovered earnings this week, closing at a modest share price.
BioCoRx also posted positive earnings in 2013, data from S&P Capital IQ Factual Stock Reports showed. The report said that the company earned $1.2 million as of September 2013, as compared with $500,000 in 2012.
Can BioCoRx Inc. sustain its good performance this year? Let us take a short and long-term look at the pros and cons of investing in this biotech micro-cap.
Pros
Expansion speed. BioCoRx offers an alcohol and opioid addiction rehabilitation program called Start Fresh. According to a Globe Newswire, the company was operating out of one clinic in 2013 but was able to expand operations into five by the end of the year due to the great results the program had generated for licensees. The report also said the company has already signed LLO's with two of the licensees. "A lot of changes that took place in 2013 are setting us up to build distribution in 2014," BioCoRx COO Brady Granier said.
Track Record. The company's Start Fresh Program has an 85% success rate among patients which has been proven through routine patient surveys conducted by U.S. clinics that utilize the company's Start Fresh Program. Start Fresh combines the administration of a Naltrexone implant that eliminate physical and psychological cravings for alcohol and drugs, and psycho-social coaching to treat alcohol and opioid addiction.
The company is also getting plenty publicity in the past few months and getting plenty of attention from prospected investors. Consecutive features on hit TV medical forums like The Doctors, Fox Business, The Street, InTouch Weekly and Bloomberg TV mean that the company has the potential to be a blockbuster in its niche. Standard & Poor's reported that the company will be launching a 60-second national ad campaign by TVA Media Group, Inc. (TVA) for its Start Fresh Program.
The company is also one of the recent biotech additions to Standard & Poor's Capital IQ Factual Stock Reports coverage, a company press release said.
Promising, market-tested product. BioCoRx's Start Fresh Program uses a Naltrexone time-release implant that slowly releases Naltrexone, an opioid antagonist, into the patient's bloodstream. This implant is embedded subcutaneously through a 15 to 20-minute outpatient procedure. It lasts up to 12 months and is effective in eliminating the patient's alcohol and opioid cravings.
What is also great about this implant is that patients need not to worry about missed oral doses or medications, which could b detrimental to a patient's progress. Missed doses could lead to euphoria, which in turn could lead to a relapse, according to BioCoRx website. Actor Jeremy Miller of Growing Pains, who battled with alcohol addiction for 15 years, swears by the effectiveness of this implant, added an independent report from Gant Daily.
Cons
It's a micro-cap. BioCoRx, Inc. has a small market capitalization of $22.06 million based on $129.84 million worth of outstanding shares—which could also mean that it has a limited float. Moreover, trading volume plays between 82,500.00 and 206,482 over a 30-day period, according to Google Finance data. Also, investors should expect share prices to fluctuate every now and then. After all, small stocks are volatile.
Its performance is reliant on indices.Biotech stocks soar when indices are up. The NASDAQ biotech index dropped to an all-time low of 17 percent since peaking in February, Market Watch reported on April 8. This has sent investors scrambling for the nearest exit, resulting to a massive sell-off during the last week of March.
Rumors of an impending "biotech bubble bursting." Rumors of an impending biotech bubble burst have a bearing on investors' sentiment as the recent pullback in March indicated. This, in turn, affects the valuation of biotech company shares as in the case of big-caps like Gilead and Biogen which were both badly hurt by the pullback. However it does not matter whether you are a big-cap or micro-cap—as bubble fears escalate, your stocks are bound to suffer.
It is interesting to note, however, that rumors of a biotech bubble persist even if analysts have maintained that there no no bubble in the first place. "Price-to-earnings growth ratios on the sector's biggest stocks are less than one third of where they normally would be when shares are spiking," Biotechnology Industry Organization research director David Thomas told Market Watch. "Based on a simple metric like that, we're nowhere near bubble territory," he said.
Verdict on BioCoRx, Inc.
Two of the cons are external factors that could affect BioCoRx's earnings. BioCoRx, however, can always turn these situations around as it increases its available shares for trading. Given its growing market share in the $23 billion addiction and rehabilitation treatment industry, and following its SEC 10k filing, it is not an impossible feat for the company. With positive reviews of the product in recent news, and of course, with unquestionable data to support the efficacy and marketability of its lead product, the pros of buying BioCoRx's stocks definitely outweigh the cons.
It is important to note also, that investors remain bullish on biotech microcap stocks. The industry, according to analysts like John S. Tobey of Forbes.com, is only in an adjustment period, following a profitable period of "outperformance." Based on Tobey's analysis, 2009 up to 2011 is a period of underperformance for the sector, and the industry clearly outpaced itself (and the indices) come 2012 and 2013.
Biotech stocks may have dipped later in March after the sell-off, but the sector's history also tells us that what comes down will eventually come up. This week, big caps were up again, with Gilead leading the way, Investor.com said. BioCoRx, Inc. could be riding on the wave of this uptrend.
The preceding article is from one of our external contributors. It does not represent the opinion of Benzinga and has not been edited.
View Comments and Join the Discussion!