Why IZEA Could Offer Investors Triple Digit Returns Before 2016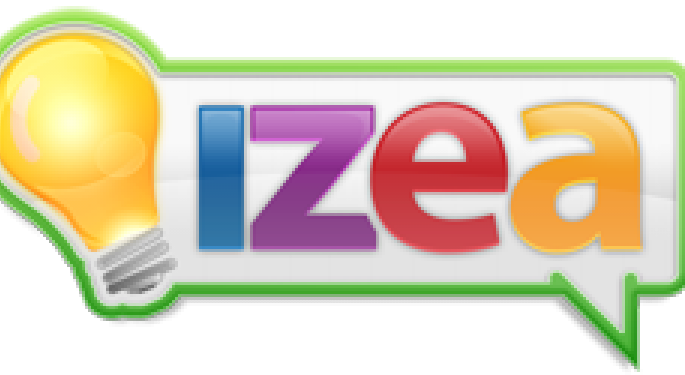 Myspace, Friendster and AltaVista are all examples of just how difficult it is to predict the future of the internet. Sites and platforms that seemed destined to be around forever are now ignored of defunct, replaced with whatever is currently popular. As investors, it is all too easy to find ourselves caught up in the here and now and, in turn, disregard the cyclical nature of the web. Today, it is difficult to imagine a world without Facebook (NASDAQ: FB), Twitter (NASDAQ: TWTR) and Google (NASDAQ: GOOG). This creates a problem, rooted in our own limitations. It is much easier to imagine how Facebook might integrate into our daily lives over the next five years for example, than it is to dream up completely new concept and hypothetically integrate that into our lives. This bias towards existing technologies often creates a bullish bias founded on nothing other than the fact that no alternatives currently exist. The moment a Mark Zuckerberg or a Sergey Brin creates the next big thing, our bias becomes invalid.
A more rational approach to picking internet stocks is to avoid this "top tier" altogether. There exists a "second tier" of platforms that are able to stay relevant through adaptability. Those stocks that fall into this category do not rely on popularity for growth. They adapt to whatever happens to be popular at the time and, as such, their lifespan can vastly outweigh the Pets.com of yesteryear. One company that currently falls under this category is IZEA, Inc. (IZEA).
The IZEA Concept
Founded in 2006 by Ted Murphy, a Florida based serial entrepreneur, IZEA operates a number of cloud-based platforms that facilitate social media sponsorship.
The concept is as follows: Advertisers register with IZEA; IZEA pairs them with socially influential individuals; Advertisers agree to compensate the individuals for publishing promotional social media content; the individuals publish the content; the advertisers pay the individuals through IZEA's platform and IZEA takes a small fee.
What immunizes IZEA from ever-changing internet trends is the company's ability to adapt. When Murphy started the company in 2006, Twitter did not exist and Facebook had not yet generated any revenues. IZEA's primary focus at that time was sponsored blog posts. The online landscape has changed significantly between then and now, yet IZEA has stayed relevant and enjoyed exponential growth throughout. Five years from now, users may well use a different platform to communicate. Whether this proves true is irrelevant. So long as this communication takes place, IZEA will still be able to generate revenues.
Why Is Now A Good Time To Invest In IZEA?
IZEA is not yet on the radar of the mainstream investment community, despite exponential revenue growth. As a result, the market valuation of IZEA does not reflect the company's true value. While IZEA may not double or treble in value overnight, the longevity of its business model suggests that given time, it could be a high growth stock.
Consider the company's financials. During 2010, IZEA reported a gross profit of $2.00M (52%) on revenues of $3.82M. During 2012, this increased to a gross profit of $2.39M (55%) on revenues of $4.34M. During 2013, this again increased to a gross profit of $2.80M (57%) on revenues of $4.95M.
To Q3 2013, the company reported a gross profit of $2.82M (60%) on revenues of $4.66M. Just this week, IZEA announced it had surpassed its bookings growth estimate of 100% by a further 40%, having booked campaigns during Q4 2013 to the value of $1.93M. This suggests the company will likely report another year of double-digit revenue growth in its upcoming 10-K.
2013 State of Sponsored Social Survey
At the end of last year, IZEA conducted the State of Sponsored Social Survey. Designed to offer investors insight into market acceptance of social media sponsorship, the study revealed a number of key indications that this particular form of native advertising is set to be the next big growth sector in online promotion.
It revealed that 60% of companies now have a standalone social media budget and that 60.6% of marketers have compensated a social media publisher in expectation of a mention through that publisher's social stream. This represents a 5.1% increase over the same figure during 2012.
Further, the study revealed that 54% of marketers sponsored a blog post in 2013 and 52% sponsored a tweet. This is up from 48% and 39% in 2011 respectively. Finally, 56% of social media publishers stated they now make more money from content sponsorships than from display advertisements.
This suggests that the online advertising industry is shifting away from display advertising, and towards native advertising, specifically social sponsorship.
Analyst Coverage
On January 9, 2014, Merriman Capital announced it had initiated equity research coverage of IZEA. The company assigned a BUY rating to IZEA, with an initial price target of $0.50, a 72% increase over IZEA's current share price. Among other factors, Merriman highlights IZEA's first mover advantage in the social media sponsorship space; the company's fixed-cost leverage; bookings and revenue growth; and pending profitability and cash flow positivity. During 2015, Merriman analysts expect IZEA to generate $14.6M in revenues, twice its current market capitalization.
Another research organization, SeeThruEquity, initiated coverage of IZEA during late 2013. As with Merriman, SeeThruEquity placed a BUY rating on IZEA, this time with an initial price target of $1.03, a 186% increase over today's share price. Justification for the valuation mirrored that of Merriman, while also highlighting the company's size in relation to other companies in the social media sponsorship space.
A Note On Risk
It is important to remember that while IZEA's growth suggests further upside, micro-cap investing is notoriously difficult. Before committing capital to IZEA, investors should familiarize themselves with the risks involved with development stage growth companies.
Conclusion
IZEA is uniquely positioned to take advantage of the huge growth in social sharing, without being exposed to the trend cycle risk associated with companies like Facebook and Twitter. As the online advertising industry shifts towards native promotion, IZEA will likely continue to grow and adapt to whichever platform content publishers frequent. If the analyst forecast of $14.6M revenues next year is correct, early investors could enjoy double or even triple digit returns on their capital over the next 24 months.
View Comments and Join the Discussion!