Latest Retail Data Sending Warning to Investors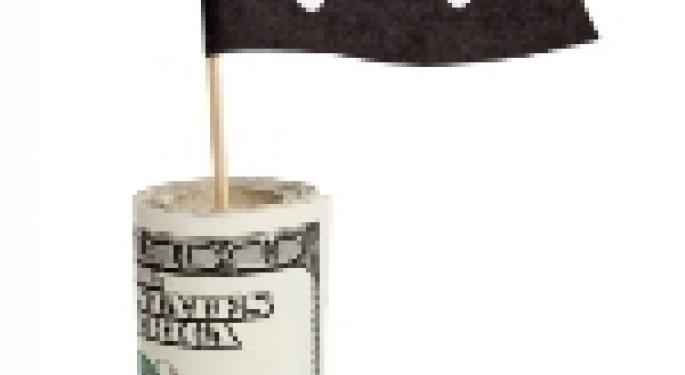 By Sasha Cekerevac for Investment Contrarians
With the market hitting all-time highs, many investors are wondering how investor sentiment can be so positive when job creation is still not as strong as it should be. This divergence between the financial markets and the real economy cannot last forever.
Investor sentiment has been propped up by the Federal Reserve, which is trying to prime and ignite the U.S. economy. While job creation is certainly better now than it was a few years ago, there is still much more work that needs to be accomplished.
One very visible sign that the economy is not running at 100% capacity was the recently released retail sales data. For March, retail sales decreased by 0.4%, although this did follow a very strong February that showed a one-percent gain. A survey of 85 economists by Bloomberg had a median forecast of zero (unchanged) from March. (Source: Kowalski, A., "Retail Sales in U.S. Declined by Most in Nine Months," Bloomberg, April 12, 2013.)
Job creation obviously plays a very important role when it comes to retail sales. And remember that like most developed nations, a vast majority of the U.S. economy is based on consumer spending.
In this case, investor sentiment might have become too bullish on retail-oriented stocks. If job creation does not accelerate, we could see a further impact on discretionary spending, which would break down investor sentiment throughout this year.
However, this recent retail sales data might have been a blip, as the trend is still fairly strong. Remember that one data point does not make a trend. Following stronger-than-expected data earlier in the year, a pullback was expected due to the sequestration and higher payroll taxes.
Another interesting data point was that the Producer Price Index (PPI) dropped 0.6% in March, the largest since last May. Again, this did follow a strong February gain of 0.7%.
A very troublesome sign is that even with all the money printing occurring, inflation is nowhere to be seen. If we look at various markets, including copper, they're all telling us that there is very little underlying demand, as prices continue to drop.
With job creation being relatively sluggish, this leaves no room for wages to increase. The worst-case scenario is if deflation were to take hold. This would have a tremendous impact not only on job creation, but also on investor sentiment.
The problem with deflation is that both businesses and consumers will continue to delay purchases, as prices aren't increasing. This has been one of the problems that Japan has suffered from for over 20 years.
Another large threat is, as always, the politicians in Washington. These politicians have done little—if anything—to help job creation, and in reality, they've created many hurdles due to the uncertainty we are placing on the economy and increased regulations.
While it's always better to have positive investor sentiment for an economy, at some point, the underlying fundamentals of increased job creation need to come to fruition.
We will need to see several more months of accelerating job creation before it translates into higher retail sales. Until that point, I would urge caution for any stocks that are involved in the discretionary retail market.
This Article Latest Retail Data Sending Warning to Investors was originally published at Investment Contrarians
View Comments and Join the Discussion!