Is Plug Power Ready To Change Trend?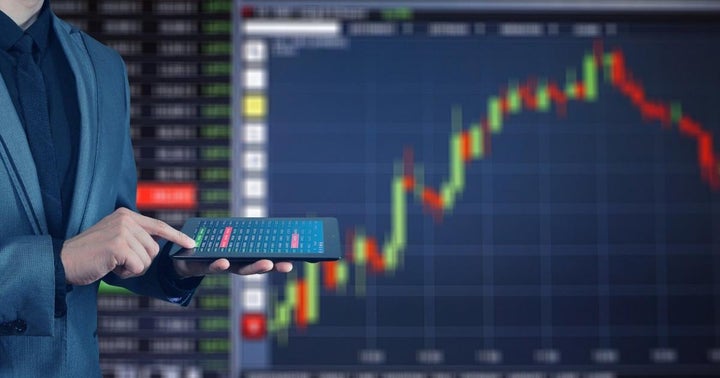 Plug Power Inc. (NASDAQ:PLUG) is trading higher Friday, up 3.8% to $27.08 at publication time.
Below is a technical look at the chart.
Plug Power Daily Chart Analysis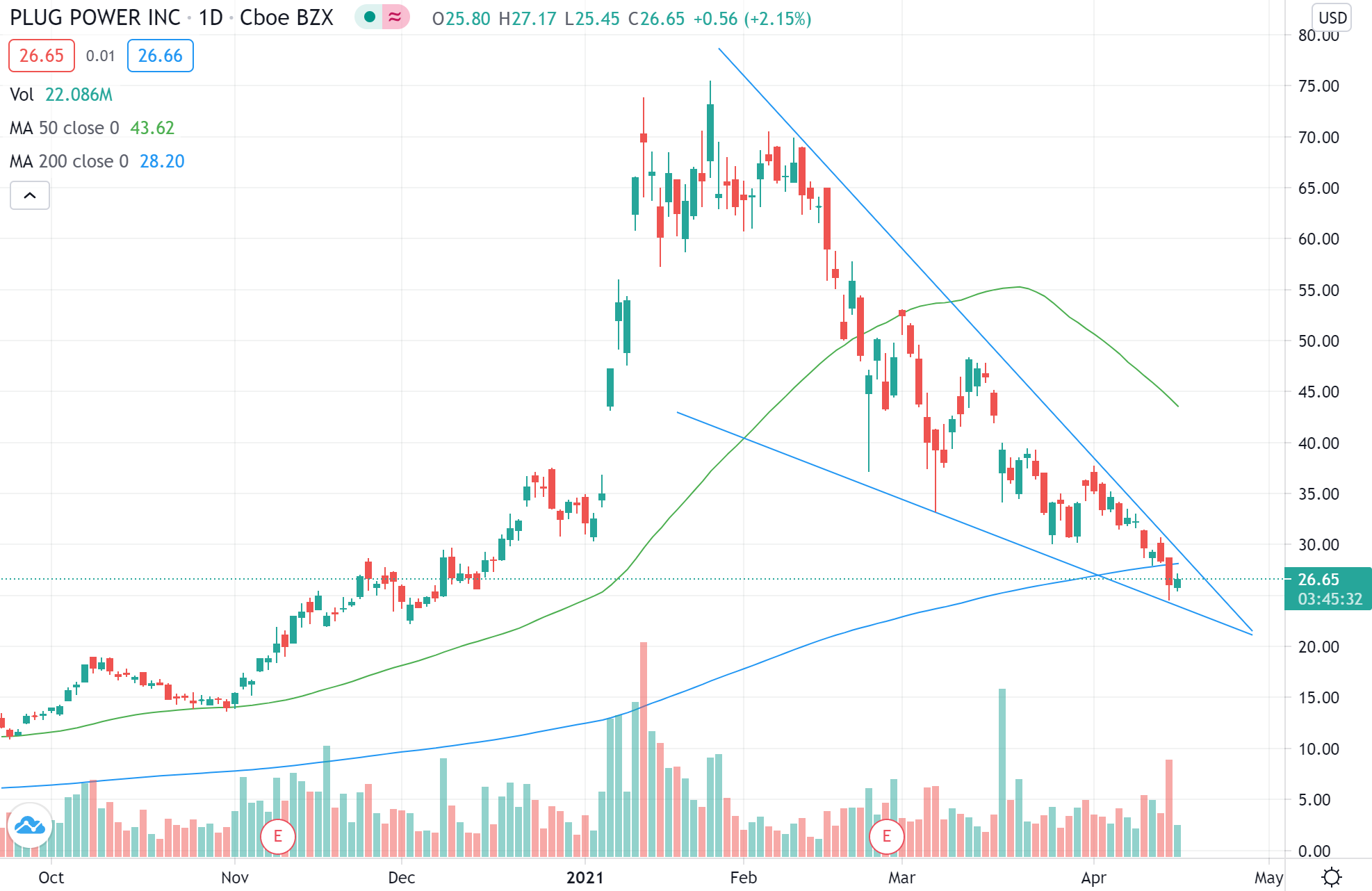 The stock is trading below the 50-day moving average (green).
The stock recently crossed below the 200-day moving average (blue), indicating the bearish sentiment in the stock.
These moving averages may hold as resistance in the future.
See Also: Here's Why FuelCell, Plug Power And Workhorse Are Moving
Key Levels To Watch
The stock looks to be forming into a falling wedge pattern.
The line connecting the highs is a potential resistance and the line connecting the lows may act as support.
This bullish reversal pattern could have the stock seeing a trend change if it's able to cross above the line connecting the highs.
What's Next?
Bullish technical traders would like to see the stock break over the resistance line. A break above this level with consolidation may let the stock see a further push upwards.
Bearish technical traders would like to see the stock fail to hold the support levels. Bears would like to see the stock continue to stay below the moving averages.
© 2021 Benzinga.com. Benzinga does not provide investment advice. All rights reserved.
---