2 EV Stocks To Satiate The Tesla Battery Hype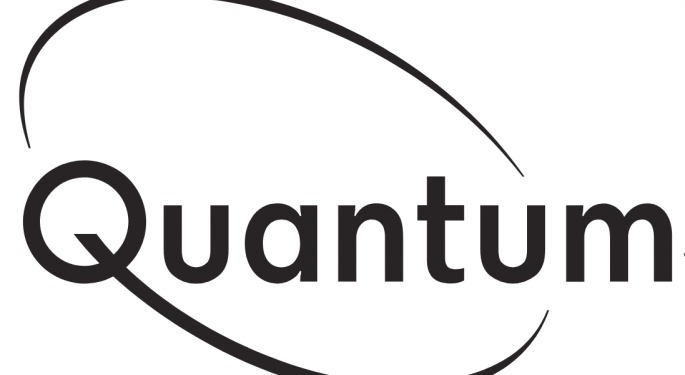 Real-life Tony Stark, Elon Musk, unveiled some exciting developments for Tesla's (NASDAQ: TSLA) Battery Day last month, and electric vehicle stocks have been whirring ever since. Musk's presentation centered around Tesla's innovative "tabless" 4680 battery cells, a simple-sounding design tweak that reduces the cost while boosting the performance of its batteries. Musk breezed through the science, design and manufacturing details, teasing the impact of battery innovation on the broader EV ecosystem. How do you get to an affordable $25,000 electric car? Why, with more efficient methods of power, of course!
Tesla's tabless battery cells effectively halve its current kilowatt-per-hour cost. Its long-term plan involves simplifying its production by building a new cathode plant, eventually pulling the cobalt in its battery's cathodes altogether. Despite the impressive show of technological design, Tesla's stock plummeted 10% over the next day as Musk tamped expectations by saying the technology won't reach "serious high-volume production" until 2022.
That said, the hype around batteries and alternative energy has reached a fever pitch, with EV stocks sending frenzied shockwaves through the market. Much of the innovation happening here isn't quite ready for commercial use, sure, but it's not too early to start building a portfolio of stocks on the cutting edge of power innovation.
Many of these companies are making exciting moves in areas of cell design, battery packs, and powertrains, promising more efficiency, more power or smaller carbon footprints. Yes, these companies are incredibly risky, but they offer high reward for those willing to invest in the future of electric vehicles.
QuantumScape's Solid-State Batteries
The current-generation of batteries are lithium-ion, which even power Tesla's current fleet of electric vehicles. But the inefficiencies with lithium-ion have become more apparent, as have the social and environmental concerns. One particularly macabre joke cites lithium as the "link" between your smartphone battery and "a dead yak floating down a Tibetan river." However, a new solution may already be in sight, and one company in particular could bring them to mass production soon.
On a basic level, lithium batteries work by wedging an electrolyte between a graphite anode and a cathode. The electrolyte, a liquid, chemically transfers the positively charged lithium ions from the anode to the cathode, and electricity is created. Neat! Not so neat, though, is having a lithium-ion literally blow up in your face.
Yet, lithium-ion batteries have been the standard for consumer electronics for decades, powering everything from your laptop and smartphone to your Tesla Model 3. But for electric vehicles to reach mass consumer adoption, a more efficient energy source is necessary. Enter solid-state physicist John B. Goodenough -- the same mind behind the lithium-ion battery -- who is part of the push to create a cleaner, more efficient, energy source through solid glass electrolytes.
These "glass" batteries have a few major selling points. For one, glass batteries won't form the deadly dendrites that cause lithium batteries to burst. Secondly, they last longer than lithium-ion batteries and, third, they are made from earth-friendly materials. The result is an energy-storage solution that is easier and cheaper to manufacture, which is critical if EVs are ever to completely replace gas-powered vehicles.
And several battery startups are all vying to produce the most efficient glass battery on the market. None, however, are quite as compelling as QuantumScape, which is making its stock market debut via a special purpose acquisition company (SPAC).
QuantumScape's merger with SPAC Kensington Capital (NYSE: KCAC) will value the company at a crisp $3.3 billion. So what comes with such a hefty valuation? It claims to have a breakthrough in solid-state glass batteries.
As a comparison, solid-state battery technology differs from lithium-ion in some key areas. For instance, a solid-state battery does not use a graphite (or silicone) anode. Instead it uses lithium metal. And rather than a liquid electrolyte, it uses a solid piece -- in QuantumScape's case, glass -- to transfer the ions through from its anodes and cathodes. This leads to a significant improvement in energy density. QuantumScape estimates its glass batteries can recharge to 80% capacity in just 15 minutes, producing enough power to work in both electric cars and trucks.
Prior to its SPAC deal, QuantumScape's investors included the likes of Bill Gates and Volkswagen. The latter plans to use QuantumScape's glass batteries by 2025, powering its fleet of electric vehicles and drastically increasing their range from roughly 186 miles to 466 miles. While the deal has yet to close, investors can take a position in the future public company by buying KCAC stock (which will become "QS" when the deal closes).
However, it's interesting that QuantumScape does not count Tesla among its backers or partners. Surely the company has made attempts to court the world's biggest car company. And Tesla's tabless batteries use a very different concept than QuantumScape's glass batteries. Does Musk see a flaw in solid-state glass batteries that we don't see? Perhaps, but that doesn't make QuantumScape's tech any less impressive.
But it's not the only company working on a viable solution for electric vehicles.
Renewable Natural Gas (RNG) and Hyliion
Hyliion (NYSE: HYLN) produces electric powertrains for trucks that are powered by renewable natural gas. From a climate-change standpoint, the use of RNG gives Hyliion a carbon-negative emissions profile. To do the same with batteries would require a fuel source based solely on solar or wind power. But today's electric vehicles -- powered by lithium-ion batteries -- create just as large a carbon footprint as most diesel-powered vehicles. That's because, depending on the size of the battery and the fuel source used, charging the battery with a coal-based energy source throws off tons of CO2.
According to IndustryWeek: "Just to build each car battery—weighing upwards of 500 kilograms (1,100 pounds) in size for sport-utility vehicles—would emit up to 74% more C02 than producing an efficient conventional car if it's made in a factory powered by fossil fuels in a place like Germany, according to Berylls' findings."
With renewable natural gas, Hyliion can boast a negative emissions profile and tackle the challenge of climate-proofing the trucking industry. Today's heavy-duty commercial vehicles are massive carbon contributors. They travel long distances, eat up a ton of coal-based fuel and spew all of that carbon into the climate. Despite there being many more cars on the road than trucks, these HCVs contribute 23% of the greenhouse gas emissions in the U.S.
Because of this, RNG -- based on animal and food waste as opposed to fossil fuels -- is poised to power the trucking industry, and Hyliion is ready to meet that demand. While Hyliion just came public (also via a SPAC), it's much further along than other alternative energy companies. Hyliion currently has hybrid powertrains on the market, and it's fully-electric Hypertruck ERX is slated to roll out in 2021, beating Tesla's semi-truck to market. What's more, the Hypertruck ERX travels further (with a range of 1,300 miles) and recharges its electric powertrain faster (10 minutes).
By 2022, the company expects revenues of $344 million and forecasts growth to $2.1 billion by 2024. You can invest in Hyliion's renewable natural gas products through HYLN stock.
Which One Should You Invest In?
Both QuantumScape and Hyliion offer unique solutions for electric vehicles. And they operate in completely different areas of the market. If you believe EVs are the future, then you could do a lot worse than to invest in both KCAC and HYLN stock.
The choice, however, is a matter of how much risk you're willing to take on. With KCAC, you have an unproven company without a product on the market and likely no earnings for several years. If the company succeeds, however, getting in early can pay off big-time. With Hyliion, you get a product-ready company that is slated to grow earnings at a high rate over the next few years. But if the market overvalued HYLN stock, then sooner or later reality will come crashing down.
Like Elon Musk notes, investors will just have to wait a few years to see how the electric vehicle hype plays out.
John Kilhefner InvestorPlace.com Managing Editor. Previously, John spent a decade covering technology, games and design as a freelance writer. As of this writing, he did not hold a position in any of the aforementioned securities.
The preceding article is from one of our external contributors. It does not represent the opinion of Benzinga and has not been edited.
View Comments and Join the Discussion!
Posted-In: electric vehicles QuantumScape Tesla BatteryLong Ideas Tech Trading Ideas Best of Benzinga