PreMarket Prep Stock Of The Day: Eli Lilly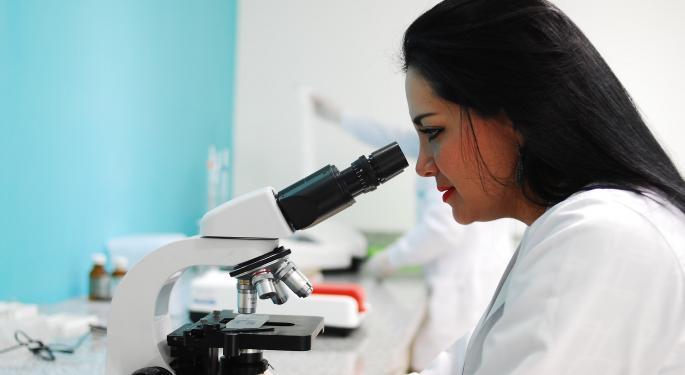 Benzinga's PreMarket Prep airs every morning from 8-9 a.m. ET. During that fast-paced, highly informative hour, traders and investors tune in to get the major news of the day, the catalysts behind those moves and the corresponding price action for the upcoming session.
On any given day, the show will cover at least 20 stocks determined by co-hosts Joel Elconin and Dennis Dick along with producer Spencer Israel.
For those who don't have the time to tune in live or listen to the podcast, Benzinga will highlight one stock that merits further discussion. This analysis is not a buy or sell recommendation.
Unlike many people on Twitter or CNBC, the co-hosts of the show actually reveal their losing trades. The reason being is that we believe it's more important to learn how to manage losing trades than winning trades since one catastrophic loss can take a trader out of the game for good.
With that being said, we were dead wrong about how to trade Eli Lilly And Co (NYSE: LLY) off today's open.
The News: Before the open, Eli Lilly made a trio of positive announcements regarding drugs in its pipeline:
The FDA had approved Lilly's new rapid-acting insulin, Lyumjev.
Verzenio significantly reduced the risk of cancer returning in people with early and high-risk breast cancer.
Results from the OVERCOME study show that greater than 30% of people living with migraines take recommended prescription medication, emphasizing the need to find appropriate treatments.
The Pre-Market Call: Off the headline, the issue immediately bolted from its previous day close of $141.42 to $155.25 and later on to $157.50 before the opening bell. Both hosts viewed the move as overdone based on the news and were looking to short the opening print.
Dennis Dick put his words into action: "I will short it."
The End Result: Eli Lilly opened the regular session at $156.12, where Dick was executed on his short position. For a brief moment, he felt comfortable with the trade as within seconds, it sprinted down to $155.
But when it began to bounce hard off that level, Dick knew he was in trouble. He stated when doing these types of risky trades, "you want instant gratification and when you do not get a lot of it, it is time to exit."
At that point, Dick's mental stop was as close to the opening print ($156.12) as possible, and he was in full scrambling mode.
"Lucky for me, I was executed at $156.07 on my $156.12 order," he said. "If I had missed that, I would have been dead meat."
Despite a roller-coaster day in the markets, the issue is higher by $25 (or 17.7%) and $165.79 stands as the high for the session at the time of publication.
The full discussion on the issue can be found here:
View Comments and Join the Discussion!
Posted-In: Long Ideas Short Ideas Technicals Trading Ideas Best of Benzinga