3 ETFs Getting Absolutely Crushed This Year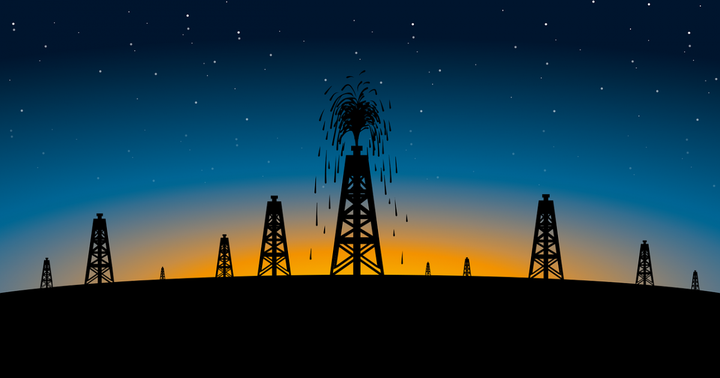 The Nasdaq-100 recently hit record highs and the S&P 500 is almost all the way back to its pre-coronavirus slump record.
Some market segments and the related exchange-traded funds are doing even better than those broader benchmarks. At the sector level, technology and health care maintain leadership perches and there are signs of life in some previously lagging sectors.
Those green shoots are important, but some ETFs, many of which have ties to oil, are getting absolutely drubbed in 2020. The 10 worst-performing non-leveraged ETFs this year are sporting losses ranging from around 44% to just over 72%. Many are a direct play on crude.
Here's a trio that are getting crushed, but a couple are recently rebounding.
Invesco Dynamic Oil & Gas Services ETF (PXJ)
How the Invesco Dynamic Oil & Gas Services ETF (NYSE:PXJ) avoided a reverse split could become the stuff of ETF lore because at its March nadir, the fund traded as low as $1.57. PXJ isn't out of the reverse split woods quite yet with last Friday's close of $3.02.
That is to say PXJ has nearly doubled off its March lows and is higher by almost 44% over the past month, but is still saddled with a year-to-date loss of about 46%.
PXJ's roster includes "companies that are engaged in the drilling of oil and gas wells; manufacturing oil and gas field machinery and equipment; or providing services to the oil and gas industry, such as well analysis, platform and pipeline engineering and construction, logistics and transportation services, oil and gas well emergency management and geophysical data acquisition and processing," according to Invesco.
Translation: PXJ needs oil prices and demand to rise for its share price to do the same.
iShares U.S. Oil Equipment & Services ETF (IEZ)
Many of the same sentiments that apply to the aforementioned PXJ are applicable to the iShares U.S. Oil Equipment & Services ETF (NYSE:IEZ). IEZ, which tracks the Dow Jones U.S. Select Oil Equipment & Services Index, labored in the single digits until last Friday when it jumped almost 11%.
Even with a 52.28% gain over the past month, IEZ is down more than 47% this year. The fate of IEZ largely boils down to Schlumberger (NYSE:SLB) and Baker Hughes (NYSE:BHI) because those stocks combine for 38.16% of the fund's roster.
On the bright side for both IEZ and PXJ is that some analysts view the oil services group as so beaten up that there could be plenty more upside to be had even with the recent rally in the group.
United States Brent Oil Fund (BNO)
Not nearly as controversial or slumping as its stablemate the United States Oil Fund (NYSE:USO), the United States Brent Oil Fund (NYSE:BNO) is still down more than 47% year to date.
The Organization of Petroleum Exporting Countries recently said it will extend output cuts and that should provide some runway for upside for BNO, assuming those cuts are realized and demand perks up.
© 2021 Benzinga.com. Benzinga does not provide investment advice. All rights reserved.
---