What The Recent Trading In IBM Tells Us About Its Future Price Action
VantagePoint Trading Software is a forecasting tool that uses both end of day data and artificial intelligence to provide traders a forecast of market movement. These forecasts are 1-3 days in advance and help traders improve their timing on making trades and maximizing profit potential. The artificial intelligence software forecasts market movement for stocks, futures, forex, ETFs, and cryptocurrencies.
The VantagePoint Trading Journal On IBM
The VantagePoint platform recently indicated a potential breakout in International Business Machines Corporation (NASDAQ:IBM)
A Bullish Short-Term Crossover
VantagePoint recently indicated a potential upside breakout in IBM could be forming due to a bullish crossover on Feb. 23. You can see that at the far right of the chart below.
The crossover we're referring to is a convergence of two moving averages: a simple 10-day moving average, and a predicted moving average that forecasts one day in advance.
When the predicted moving average crosses above the 10-day moving average, that's a bullish indicator (and vice versa is bearish).
Notice the price action the last couple of days in IBM. According to the VantagePoint indicators, the stock was predicted to have temporary upside last week. This was also confirmed by the red-green bar at the bottom of the chart. That's a neural index, which predicts short-term upside or downside. The shift to green indicates near-term (read: one day) upside.
Looking at the price action from yesterday, we can see that the moving averages appear to have re-converged. While this may indicate downside, the two lines will have to formally crossover for a bearish trend to take hold.
When you consider Wednesday's price action, along with the Neural Index's shift to red and the gray candle (which predicts Thursday's range) indicating downside, IBM will definitely be a stock to watch today.
The chart below shows the same general trends but over a longer term. The difference is the blue line, which forecasts what the moving average will be three days in advance.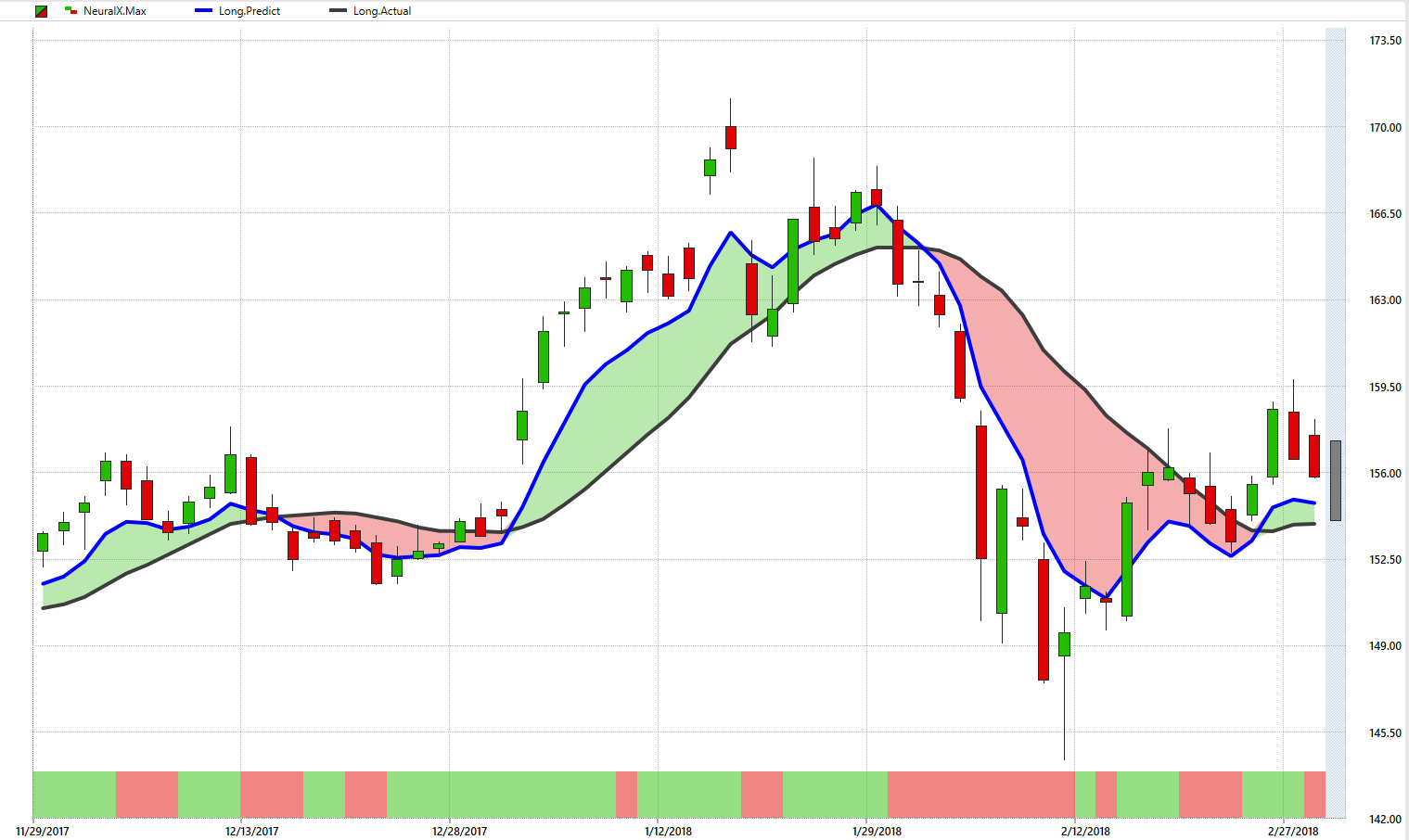 Notice how, unlike the first chart, these two moving averages have not crossed over yet. This tells us that when you look out three days in advance the stock still appears to have upside.
VantagePoint is an editorial partner of Benzinga. For a free demo of the platform, click here.
© 2020 Benzinga.com. Benzinga does not provide investment advice. All rights reserved.
---