Vanguard Goes Active With 6 New Factor ETFs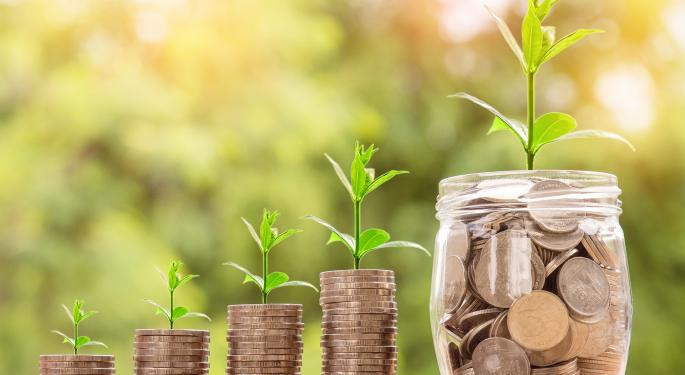 Vanguard, one of the fund issuers widely credited with spurring the low-cost, passive investing revolution, stepped into actively managed exchange traded funds Thursday by launching six factor-based ETFs.
While actively managed funds, including ETFs, typically carry higher fees than their passive counterparts, Vanguard's new ETFs keep with the issuer's tradition of low costs. Five of Vanguard's new active ETFs carry annual expense ratios of just 0.13 percent, or $13 on a $10,000 investment. The sixth charges 0.18 percent per year, or $18 on a $10,000 stake. In all six instances, the new Vanguard ETFs are cheap compared to the broader universe of active and smart beta ETFs.
Many investors often associate Pennsylvania-based Vanguard with low-cost, passive index funds and ETFs, but the company has a rich tradition in active management as well. Vanguard has over $1.2 trillion active assets under management, according to a statement.
A Look At Vanguard's New ETFs
The Vanguard U.S. Minimum Volatility ETF (CBOE: VFMV) "seeks to provide long-term capital appreciation with lower volatility relative to the broad U.S. equity market," said Vanguard. Currently, the largest low volatility ETFs in the U.S. are passively managed funds hailing from Vanguard's rivals, such as iShares.
The Vanguard U.S. Value Factor ETF (CBOE: VFVA) looks for stocks that are undervalued relative to the company's fundamentals. Vanguard already issues one of the largest passive value ETFs in the world, the Vanguard Value ETF (NYSE: VTV).
The Vanguard U.S. Momentum Factor ETF (CBOE: VFMO) is Vanguard's new momentum offering. Momentum is rooted in the concept that stocks in strong uptrends can continue delivering upside.
The Vanguard U.S. Liquidity Factor ETF (CBOE: VFLQ) "seeks to provide long-term capital appreciation by investing in stocks with lower measures of trading liquidity," according to the issuer.
The Vanguard U.S. Quality Factor ETF (CBOE: VFQY) focuses on the quality factor while the Vanguard U.S. Multifactor ETF (CBOE: VFMF) "seeks to provide long-term capital appreciation by investing in stocks with relatively strong recent performance, strong fundamentals and low prices relative to fundamentals." VFMF is the new fund that charges 0.18 percent per year.
A Big Splash
Six launches in a single day is big for any ETF issuer, but even more so for Vanguard. Last year, the issuer launched just one new ETF after bringing two of them to market in 2016.
"The newly launched factor funds further broaden our active equity lineup and represent a differentiated approach —disciplined, rules-based, targeted exposure to factors — along with Vanguard's low costs," CEO Tim Buckley said in the statement.
Related Links:
Posted-In: Tim Buckley vanguardNews Broad U.S. Equity ETFs Specialty ETFs New ETFs Markets ETFs Best of Benzinga
View Comments and Join the Discussion!