2 New ETFs Offer Index Enhancements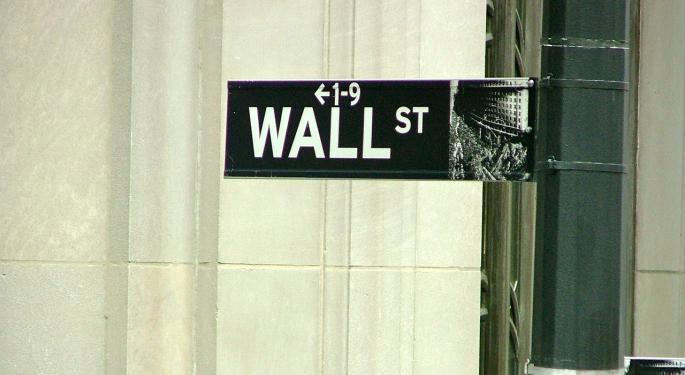 Invesco PowerShares, the fourth-largest U.S. issuer of exchange traded funds, last week added to its already massive lineup of smart beta offerings with two ETFs that offer unique ways to play a pair of widely followed equity benchmarks.
The two new ETFs are the PowerShares S&P 500 Minimum Variance Portfolio (BATS:SPMV) and the PowerShares Russell 1000 Enhanced Equal Weight Portfolio (BATS:USEQ).
The PowerShares S&P 500 Minimum Variance Portfolio is based on the S&P 500 Minimum Volatility Index, which "employs a managed-volatility methodology that seeks to achieve lower total risk than the S&P 500 Index, while maintaining similar characteristics. Volatility is a statistical measurement of the magnitude of up and down asset price fluctuations over time," according to PowerShares.
More On SPMV
The new ETF holds 96 stocks and charges 0.13 percent per year, or $13 on a $10,000 investment. While that's above the average annual fee seen on traditional S&P 500 ETFs and index funds, SPMV is inexpensive compared to the average large-cap smart beta ETF.
None of the new ETF's holdings command more than 2.56 percent of its weight. Consumer discretionary and technology stocks combine for just over 34 percent of SPMV's weight. Healthcare and consumer staples combine for 26 percent.
Top 10 holdings include Dow components Microsoft Corporation (NASDAQ: MSFT) and Nike Inc (NYSE: NKE).
Looking At USEQ
The PowerShares Russell 1000 Enhanced Equal Weight Portfolio is based on the Russell 1000 Enhanced Value Equal Weight Index.
"The index is composed of securities in the Russell 1000 Index exhibiting upward price momentum and fair valuations," according to PowerShares. "The methodology employs a three-step screening process: First, exclude securities with zero or negative earnings over past 12 months; second, screen for value stocks using an average of cash flow yield, earnings yield, and sales-to-price ratio and exclude the bottom decile; third, screen for securities with greater positive price momentum and exclude the bottom docile. The remaining stocks are then equally weighted."
USEQ holds nearly 670 stocks. The new ETF allocates 19.6 percent of its weight to financial services names while industrial and consumer discretionary stocks combine for a third of the ETF's weight. None of the ETF's holdings command a weight of more than 0.2 percent, a strategy that substantially limits single stock risk.
USEQ charges 0.29 percent per year, or $29 on a $10,000 investment.
Related Links:
Posted-In: Long Ideas Broad U.S. Equity ETFs New ETFs Markets Trading Ideas ETFs Best of Benzinga
View Comments and Join the Discussion!