Maricann CEO Talks C$42.5M Financing Round And German Expansion: 'We Are In A Pole Position'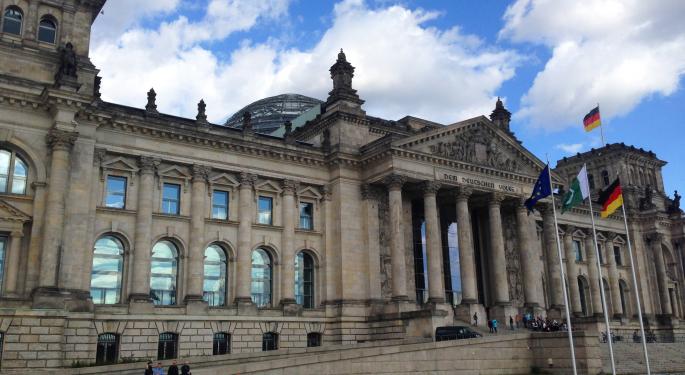 Last month, Maricann Group Inc. (CSE:MARI), a vertically integrated medical marijuana producer and distributor, announced it had secured C$42.5 million, or $32.2 million, in non-dilutive financing to increase production in Germany.
This raise was one of the biggest of 2017 and Benzinga reached out to the company's CEO Ben Ward to chat about the business and the recent developments.
Meet Maricann
Maricann is a Canada-based licensed producer of medical cannabis. The company owns a 100-acre property in Langton, Ontario, two hours southwest of Toronto, in former tobacco country, Ward said.
Cultivation of medical marijuana is currently done in a 34,000-square-foot greenhouse operation. Processing is done in an adjacent, 10,000-square-foot facility.
In addition to holding the licenses needed for cannabis cultivation and distribution, Maricann has permits to process oils and extracts, as well as to sell cannabis derivatives and starting materials.
The company is adding 217,000 square feet to its Canadian operation, which will soon boast a manufacturing facility and an additional cultivation area that will produce an extra 20,000 kg (44,092 pounds) of medical cannabis every year. Completion of this expansion is expected in October, with product reaching patients by the first quarter of 2018.
Cannabis Auf Rezept
Maricann is also expanding into Germany.
"I saw the landscape changing here three years ago, so we [Maricann] went ahead and put a reservation agreement on a large facility located in the Dresden area. It's a former Cargill factory and processing plant, so it was already food grade," Ward told Benzinga.
The building, which cost 80 million Euros (almost $90 million) when it was built two decades ago, was acquired by Maricann for 3.41 million euros, or $3.8 million.
The low cost of the property added with the multiple incentives the German government offers for companies to set up shop in the country has allowed Maricann to expand without the need to raise extra capital, the CEO said.
"Expansion in Canada is fully funded as well, so we are cashed-up and moving ahead," he said.
The Financing Round
Maricann's recent financing round provides further capital to expand within the Ebersbach Facility, which will produce not only medical marijuana, but also non-THC (or very low THC) hemp — with high levels of CBD, CBN, CBG and other cannabinoids.
"We are moving through the tender process in Germany," Ward said. "So, we will be looking to manufacture and cultivate THC-cannabis hemp indoors in our Dresden facility, and we'll have the facility ready in two weeks. After that, we'll be waiting on the government's approval.
"We are in a pole position," he said. "When we thought about coming to Germany three years ago, people thought we were crazy. But it was this foresight that allowed us to be in the right spot at the right time. So, when they announced that the Bundestag had legalized medical cannabis in January, all of a sudden we were a three-year overnight success."
More From Benzinga:
Cannabinoid-Based Therapeutics Company Nemus Just Received $20 Million To Develop Its Drugs
Cannabis Industry Has Already Raised Over $730 Million In 2017
Image Credit: Javier Hasse
View Comments and Join the Discussion!
Posted-In: Cannabis News Emerging Markets Health Care Financing Global Exclusives Markets Best of Benzinga