What Snap's Early Option Activity Tells Us About The Stock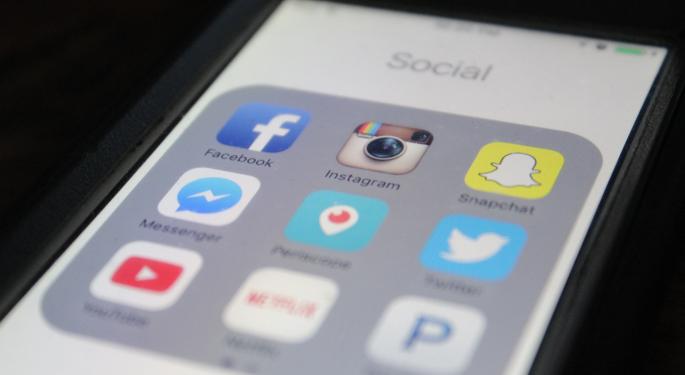 Early Snap Inc (NYSE: SNAP) investors have relatively little information to go by when it comes to formulating an outlook for the stock in the near-term.
The stock has no trading history or quarterly record of financials, and it has been extremely volatile and unpredictable in its first couple of weeks of trading.
One place retail stock traders can always look for a bit of insight into what "smart money" institutional investors may be thinking is the options market. While plenty of retail investors trade options, unusually large orders typically come from professional traders or traders with extremely deep pockets.
Benzinga Pro subscribers get real-time options alerts every time a stock experiences unusual options trading activity. Here's a run-down of all the Snap options alerts up to this point.
March 13: Snap Mar. 31 Weekly $22 Calls Sweep at the Bid: Volume of 1,000 at $0.95 vs Open Interest 0
March 14: SNAP Apr 19.0 Puts Sweep: 1794 @ ASK $0.717: 2103 traded vs 454 OI: $20.57 Ref
March 17: Snap Mar 24 $21 Call; 2000 @ Bid @ $0.15; Ref=$19.61
March 17: SNAP Apr 21.0 Calls Sweep: 3487 @ ASK $0.50: 7021 traded vs 5177 OI: $19.03 Ref
March 17: SNAP Apr 22.0 Calls: 7500 @ ASK $0.35: 8978 traded vs 3789 OI: $19.16 Ref
March 21: SNAP Mar 31st 20.0 Calls Sweep: 2440 @ ASK $0.60: 3515 traded vs 1406 OI: $19.59 Ref
Related Link: Snapchat Finally Gets A 'Buy' From The Sell Side
So far, the majority of the large Snap options purchases have been calls ranging from strike prices of $20 to $22. Expiration dates have ranged from March 24 to April 21. That trend seems to suggest smart money sees Snap stock headed back up above $20 in the coming weeks.
At least one large call buyer is betting the stock will be below $19 by the end of April.
Of course, large options purchases are always open to interpretation. Call purchases may suggest a buyer is bullish on the underlying stock, but they could also simply represent a stock trader hedging a large short bet.
Posted-In: Long Ideas Education Short Ideas Options Top Stories Markets Trading Ideas General Best of Benzinga
View Comments and Join the Discussion!