1 Biotech Beast Worth Tracking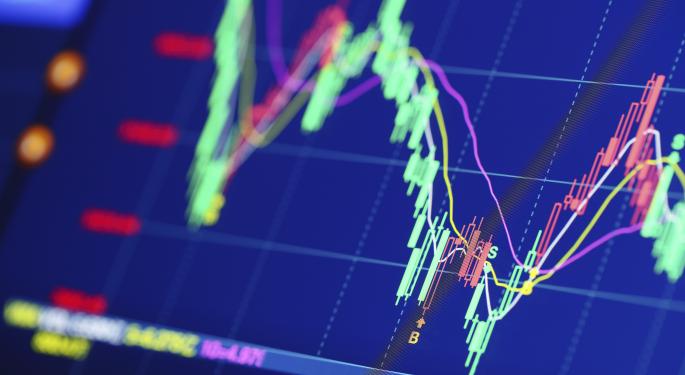 With the help of an almost vertical rise in the overall stock market, most industries within the market have also performed very well. As they say, "a rising tide raises all ships."
Some industries, however, have performed better than others. For example, airlines and railroads have been the two top-performing industries, while gold miners have been the worst.
Another industry that's performed quite well is biotechnology. One look at the iShares NASDAQ Biotechnology Index (NASDAQ: IBB) and that's easy to see.
Related Link: 5 Star Trading Stock of the Day: Aetna
If investors can isolate the best industries, they can then select the top stocks within those industries to consider investing in.
When it comes to the biotech industry, few have performed better over the last month than one stock.
Company: Incyte Corporation (NASDAQ: INCY)
Sector: Health care
Industry: Biotechnology
Incyte focuses on the discovery, development and commercialization of proprietary small molecule drugs primarily for oncology and inflammation.
The company has collaborative research and licensing agreements with Novartis International Pharmaceutical Ltd., Eli Lilly and Company and Pfizer Inc., as well as a strategic collaboration arrangement with Merck.
Take a look at the one-year chart of Incyte with added notations: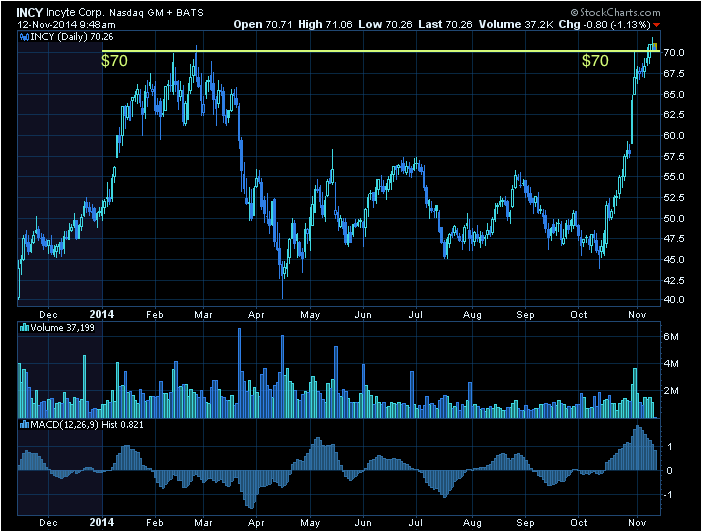 Incyte suffered the same, nasty decline that most biotech names did back in the early spring, but after trading sideways for the next six months, the stock has skyrocketed.
From a low of around $43, Incyte has rallied in the same vertical fashion that the overall market has, and then some.
It certainly didn't hurt that the stock received a nice bump from the company's earnings release back in late October.
Now that the stock has broken through its 52-week high resistance at $70, higher prices should follow. However, a break back below $70 could negate that forecast.
Tags: Biotech Stocks
Posted in: Health Care Technicals Trading Ideas General Best of Benzinga