Will Google's Project Ara Smartphone Give Apple A Run For Its Money?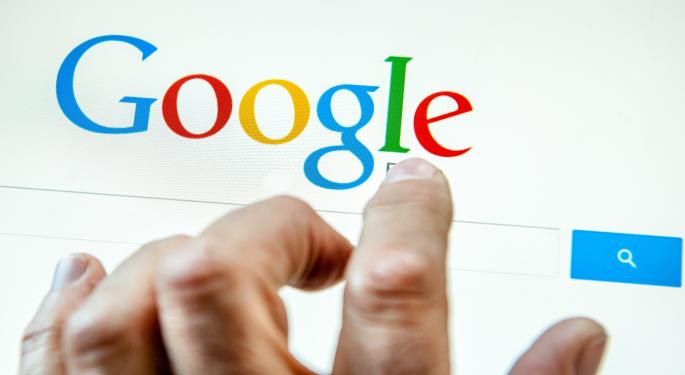 Google (NASDAQ: GOOG) is hard at work on its concept for a modular smartphone, which is officially known as Project Ara.
The project (which is scheduled to give birth its first device in 2015) is already showing a lot of promise, but does it have what it takes to compete with Apple's (NASDAQ: AAPL) iPhone?
"This new Google phone will be completely modular, so customers can customize and upgrade their phones at will," Gary Anderson, founder of 3DPrintingStocks.com, told Benzinga. "You'll be able to design your own unique phone and update it cost-effectively instead of having to buy a new phone every two years to keep up with technology. Will it replace the iPhone? Probably not, but I wouldn't underestimate Google's ability to give Apple a run for their money with this new concept."
Google has enlisted in the help of 3D Systems (NYSE: DDD) to produce modules for Project Ara. According to Anderson, that makes it one of the most exciting companies in the 3D printing industry.
Related: How Much Will Apple's Retina MacBook Air Cost?
"What's really game-changing for the 3D printing space is that 3D Systems will be manufacturing these components on a massive scale," he said. "It's this evolution from prototyping to true large-scale manufacturing that makes the 3D printing space so attractive, and 3D Systems appears to be at the forefront of this transformation."
Of course, Apple is also rumored to be developing a 3D printer.
"Apple has filed several patents in 3D printing, but it's unknown if they might enter the space for internal use or to manufacture their own brand of printers," said Anderson. "It's obviously something to keep an eye on, but at this point there's nothing I've seen that's concrete to substantiate the rumors. Google's Project Ara will use 3D printing for their smartphone components as mentioned above, but beyond that, just rumors."
Regardless of Apple and Google's plans, there is one prominent company that stands to make waves in 2014: Hewlett-Packard's. Anderson thinks that HP's brand name and established sales channels could make it "a fierce competitor" to any within the 3D printing space.
Disclosure: At the time of this writing, Louis Bedigian had no position in the equities mentioned in this report.
Posted-In: 3D Printing 3D Systems 3dPrintingStocks.comLong Ideas News Rumors Tech Trading Ideas Best of Benzinga
View Comments and Join the Discussion!