3 Reasons Google's Self-Driving Car Will Flop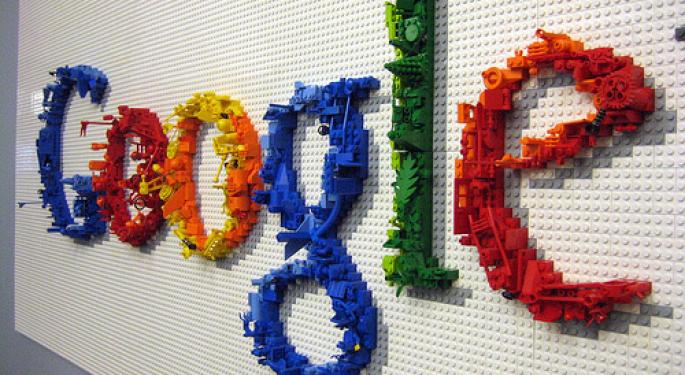 It may seem like something out of an episode of "The Jetsons," but give internet search giant Google (NASDAQ: GOOG) credit. The company has made impressive strides toward making self-driving cars a reality. Google recently announced its fleet of a dozen self-driving vehicles has logged 300,000 miles.
From science fiction to real streets and highways seems like a legitimate possibility. Probably not anytime soon, but sometime in the future, and not just in the U.S. -- Japan is hoping to have self-driving cars on the road by the early 2020s, CNET reported in June.
The self-driving car is unlikely to be a significant portion of Google's business. At least to start. The $231 billion company's bread and butter is still internet search, video, mobile and related fare. With $50 billion in cash on hand as of April, Google can afford to play auto manufacturer for a while and even if the gambit fails, it is unlikely to do much damage to shareholders.
That is a good thing for current and future Google investors, because the self-driving car is arguably no more than a feat of intellectual prowess. Google and any other company looking to produce a self-driving car faces an uphill battle in getting to widespread adaptation.
Here is why:
Limited Locations
Fact: China is the world's largest auto market. Fact: The U.S. is the second-largest. Fact: Given China's recent ascent up the global economic ladder, many of the country's drivers are new drivers and are operating what may be just their first or second vehicle.
No, this type of fundamental issue will not pop up in many analyst reports, but an argument can be made that new drivers like to drive. Plus, Chinese politicians are no fans of Google. In other words, the world's largest market is all but out of reach to Google's self-driving car.
Here in the U.S., Nevada and California have approved legislation that, in varying forms, allows for self-driving vehicles. A self-driving car is workable in Nevada to an extent because the state is still sparsely populated outside of the Las Vegas metro area.
California is a different story. This is the same state that latched its budgetary hopes to tax revenue from Facebook's (NASDAQ: FB) botched IPO. The same state where foie gras is illegal but marijuana basically is not. In other words, California's politics are not for everyone. Frankly, California's politics are not for most Californians. Even if a self-driving car hits the roads in California, it does not mean middle America will follow suit.
Insurance
How will auto insurers treat self-driving automobiles? It is a major question that needs to be answered before these cars ever hit the roads. Potential buyers will want to know if their premiums will go up or down. If it is up, the incentive to buy one of these cars diminishes in significant fashion.
Next, in the event of an accident, who gets the blame? The person sitting in the self-driving car or Google? Insurance carriers will need to address this issue before these cars become a reality and if major carriers decide the manufacturer will be to blame in fender benders involving these cars, there is one great reason for the manufacturer to not pursue the self-driving car dream.
Price, Price, Price
As Business Insider noted, Google has to install $250,000 worth of sensors into a Lexus RX450h (NYSE: TM), a $45,000 vehicle, to make its self-driving car. Call that $300,000, and the audience of potential buyers is severely limited.
Now Google, or any other firm, making self-driving cars can say there is an audience for high-priced alternative cars. The Tesla Model S can cost over $100,000 and demand is robust for these cars. However, Tesla (NASDAQ: TSLA) is not profitable. The company went public in 2010 and is pointing to 2013 as the first year it might turn a profit.
Again, this is a fundamental issue that will not turn up in many analyst reports, but common sense says that at a $300,000 price point, the audience is small and a lot of the folks that can afford to drop $300,000 on a car will A) Actually want to drive it and B) Not want to say to their friends they are driving a Google car.
Here is just a sampling of what $300,000 gets a car enthusiast: A 2012 Ferrari California with about $100,000 left to spare. A 2012 Lamborghini Gallardo LP550-2 with about $110,000 to spare. Three 2012 BMW M5s with $20,000 to $30,000 left over. Those are some prestigious names to ignore in favor of a Google car.
Posted-In: Long Ideas News Short Ideas Pre-Market Outlook Intraday Update Markets Movers Tech Best of Benzinga
View Comments and Join the Discussion!