Benzinga's Picks And Pans: IBM, Nike, Sears And More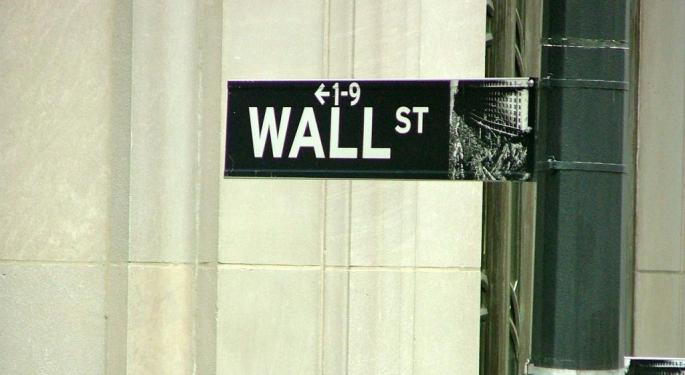 Benzinga has featured a look at many investor favorite stocks over the past week.
That includes one old-school tech giant changing with the times and a pending merger that may be a victim of politics.
The outlooks for rail stocks, a struggling retailer and a popular shoemaker are also examined.
The past week brought what looks increasingly like the end of the Trump rally, as politicians in Washington wrangled over healthcare reform and a Supreme Court vacancy, and London faced another terrorist attack. The following are just a few investor favorite stocks featured by Benzinga during the week.
"IBM Is An 'Attractive Growth Story For Patient Investors'" by Dustin Blitchok suggests International Business Machines Corp. (NYSE: IBM) is changing with the times — with a slowing hardware business and growing cloud computing and artificial intelligence initiatives — which is why Argus is bullish on the company. See how IBM stacks up against its cloud competitors and how well it has penetrated many sectors.
In "Nike Remains A Top Pick For 2017," Jim Swanson examines why Nike Inc (NYSE: NKE) remains a top pick by one analyst after the athletic apparel maker's recent quarterly results release. See how gross margin stability, traffic trends at retailers, competition from Addidas and the specter of currency headwinds all played into that decision.
Jayson Derrick's "The End Could Be Near For Sears" takes a look at how the prospects of a long-term turnaround have diminished after Sears Holdings Corp (NASDAQ: SHLD) acknowledged in a regulatory filing that its future remains uncertain: "Our historical operating results indicate substantial doubt exists related to the Company's ability to continue as a going concern."
See also: Barron's Picks And Pans: Apple, Viacom, Micron And More
While the wholesale unit at SUPERVALU INC. (NYSE: SVU) seems to be underappreciated, the company's retail operations could get a boost from easing deflationary pressures, according to "Supervalu Isn't Getting The Credit It Deserves" by Jim Swanson. The analyst cited also said that company's real estate value provided "hypothetical engineering upside."
In Wayne Duggan's "Rail Stock Woes: Margin Management And The Law Of Diminishing Returns," see how shrinking operating ratios lead to diminishing returns in terms of earnings for the likes of CSX Corporation (NYSE: CSX). See why railroad stocks can only cut costs so much to improve operating ratio before the focus must shift to growth.
"Partisan Politics May Be To Blame For Hold Up In Walgreens-Rite Aid Deal" by Shanthi Rexaline offers what Deutsche Bank feels may be holding up the impending merger between Walgreens Boots Alliance Inc (NASDAQ: WBA) and Rite Aid Corporation (NYSE: RAD). The analyst also sees certain downsides of the deal should fall through.
Keep up with all the latest breaking news and trading ideas by following Benzinga on Twitter.
Posted-In: csx IBM Nike Rite Aid sears SuperValu WalgreensTrading Ideas Best of Benzinga
View Comments and Join the Discussion!