Should Facebook Still Try To Build A Smartphone?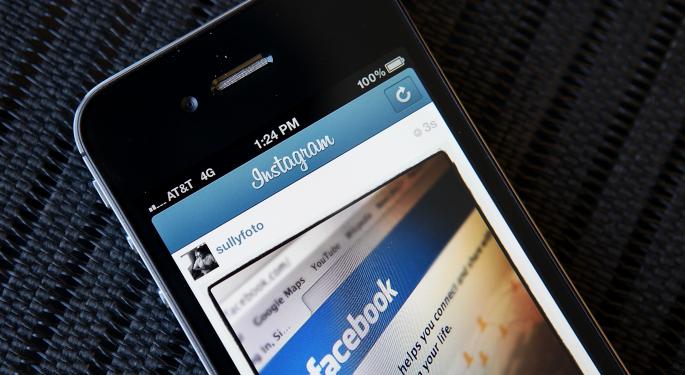 Facebook Inc (NASDAQ: FB) reportedly discussed a potential investment with Xiaomi, one of the fastest-growing smartphone manufacturers in the world.
The unconfirmed deal ultimately fell through, but it is a curious development given Facebook's past. CEO Mark Zuckerberg in 2012 said that a Facebook phone doesn't make any sense.
Despite his comments, the company teamed up with HTC to release a Facebook-centric phone, known as the First, in 2013. That product ultimately flopped and experienced a drastic price cut shortly after its release. Amazon.com, Inc. (NASDAQ: AMZN) experienced similar results when it released the Fire Phone in 2014.
"We see some companies wanting to move into the wireless [device] business because it's such a rapidly growing business," tech industry expert and analyst Jeff Kagan told Benzinga. "But it really requires an understanding of the marketplace, which most companies do not have."
Related Link: Is Beats Developing Apple's Next Groundbreaking Device?
Kagan noted that most entrants have failed to penetrate the highly competitive smartphone market.
"I don't think customers are interested in buying a phone just to stay in touch with their social network," he said. "They can download the app on any smartphone and have the phone they want and have access to Facebook."
Brett Golden, president and co-founder of The Chart Lab, was a bit baffled by the news that Facebook may have wanted to invest in Xiaomi.
"Whatever they see in their data, they want to be embedded in a phone," Golden told Benzinga. "I don't know why. I guess they find it to be important. It's somewhat baffling."
Even so, Golden said that Zuckerberg tends to make the right moves.
"The truth is, every time you try to second guess him, he turns out to be right," Golden added.
Kagan isn't sure Facebook should enter the space, however.
"If you look at the companies that are successful, there are only two blowing the doors off -- Apple and Google with Samsung," Kagan concluded.
Disclosure: At the time of this writing, Louis Bedigian had no position in the equities mentioned in this report.
View Comments and Join the Discussion!
Posted-In: Amazon Apple Brett Golden Fire Phone FirstTop Stories Exclusives Tech Best of Benzinga