5 Holiday Gift Ideas That Will Help, Not Hinder, Family Budgeting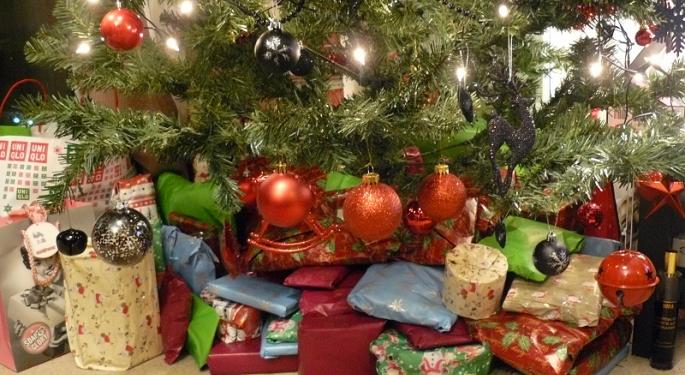 Last-minute holiday gift-giving does not need to be a catastrophic cause for concern. While budgeting for year-end giving can be tremendous help, sometimes the root issue is not how to give, but what to give.
Below are five gifts that can reciprocally help the giver and the receiver, can be accrued late in the season and will inevitably last longer than the latest and greatest materialistic craze.
1) Gift Of Savings
Open up a savings account for the next generation. Look into 529 plans, prepaid tuition plans or education savings accounts (ESAs).
Each flavor of plan functions a bit differently, so a bit of research is necessary to make the most well-informed decision based upon specific, personal situations. Some plans include stipulations such as what educational institutes qualify as acceptable withdrawals, some are tax deferrable and others include regulations regarding who can contribute to the account as it matures.
Related Link: Private Student Loan Debt: Overlooked 411
2) Student-Loan Interest Paid By Parents
For older children, consider lessening their financial burden for a month. While paying a month of loans cannot be written off as a charitable contribution, a financial gift can pack a serious punch and impressively give reprieve around the holidays for young adults.
As a recent Kiplinger article explained, "If parents pay back a child's student loans, the IRS treats the transactions as if the money were given to the child, who then paid the debt. So as long as the child is no longer claimed as a dependent, he or she can deduct up to $2,500 of student-loan interest paid by Mom and Dad each year."
3) Pay Some Of The Principal Off Kid's Mortgage
Similar in concept to No. 2, this financial gift cannot be used as a deduction, but it is still a significant present. Mortgage interest deductions can only be claimed by those legally liable for the debt, yet paying down a child's monthly bill can help in more ways than imaginable.
4) Start A Roth Or Traditional IRA
While establishing an IRA is one of the primary financial decisions employed individuals make, they can also be established for dependents. A one-time contribution can grow tenfold over 50 years.
If intrigued by this option, look at specific plans such as Guardian IRAs (sometimes called "custodial IRAs").
5) Charitable Donations
A standard go-to gift for the person who has everything, consider giving a donation in honor of that difficult-to-shop-for person on the list. Gifts to charity come in many forms, from financial donations to clothing to livestock for families in third-world countries.
In addition to giving the gift of generosity, charitable donations can be written off on taxes. In order to receive this added benefit, remember that documentation is key. Tax write-offs cannot be claimed by dropping clothing and shoes into a drop-off bin and reporting an arbitrary amount. If tax deductions are part of the end goal, consider giving to Goodwill or Salvation Army, two organizations that reliably write receipts.
Qualified charities include more than just religious organizations or nonprofit charity organizations. Check out irs.gov for more information.
Ensuring financial security for yourself and loved ones extends well beyond December and January each year. Not only do these gifts help create security, they can inspire phenomenal family budgeting conversation. Take the time to discuss the benefits of financial contributions and the long-term effects of effective savings, contributions and financial planning.
Image credit: Mike-fleming, Flickr
View Comments and Join the Discussion!
Posted-In: 529 ESA Goodwill guardian IRA Heifer InternationalTop Stories Economics Personal Finance Best of Benzinga