New Report Shows Samsung Tops Apple in Customer Satisfaction (AAPL, SSNLF)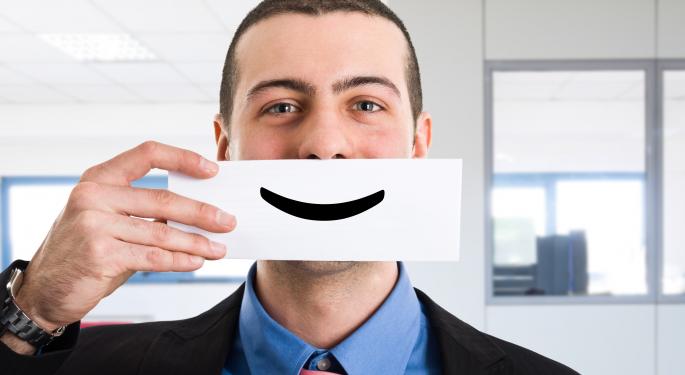 Apple remains in the spotlight, smartphones are still popular and BlackBerry can't gain any footing. All of these facts were revealed in a new study that caught the attention of investors Thursday.
There are multiple dimensions to the newest study by the American Customer Satisfaction Index (ACSI) worth noting.
First, Apple (NASDAQ: AAPL) has been dethroned by Samsung (OTC: SSNLF) as the phone with the highest customer satisfaction ratings. The Galaxy S III and the Galaxy Note II topped the list in first and second place with a score of 84 out of 100. Next, Apple's iPhone 5 and iPhone 4S were third and fourth with a score of 82, and the iPhone 4 came in fifth at 81.
First, these results are notable because two Samsung phones beat out Apple products. Up until now, even as devices running Google (NASDAQ: GOOG)'s Android operating system took market share, Apple has always topped the customer satisfaction lists. The company was quick to point that out on numerous pages on its website.
Related: Apple's iPhone Losing Market Share, But iPad Making Huge Inroads in Schools
Second, the fact that the last three iPhones received nearly identical customer satisfaction ratings is notable. The study's authors point out that the Galaxy S II was six points lower than the S III. This may indicate that customers saw noteworthy improvements in those models where the last three iPhone models have seen insignificant innovation.
ACSI Director David VanAmburg said, "…Apple customers themselves don't see much difference between the iPhone 4, 4S or 5."
To be fair, the Galaxy S4 was not included in this report because the study was conducted prior to its launch. Judging by the less-than-enthusiastic response to that phone, it might be safe to say that ratings between the S III and S 4 would probably look more like Apple's scores.
The other interesting dimension of this story is the smartphone vs. feature phone data. The study found that the smartphone segment is still growing rapidly and smartphone users are happier with their phones than those who opted for a less expensive feature phone.
Finally, BlackBerry (NASDAQ: BBRY) still can't catch a break. Claes Fornell, ACSI founder and Chairman, said, "Like Apple, BlackBerry offers smart devices only, yet the company stays firmly entrenched at the bottom of the industry in customer satisfaction. This does not bode well for BlackBerry, considering that smart typically outperforms feature when it comes to cell phones."
Disclosure: At the time of this writing, Tim Parker was long Apple.
Posted-In: American Customer Satisfaction Index Apple Claes Fornell David VanAmburg Galaxy S4 Google iPhoneTech Best of Benzinga
View Comments and Join the Discussion!