4 Simple Tips For Transforming Your Startup Into A Well-Oiled, Cost-Saving Machine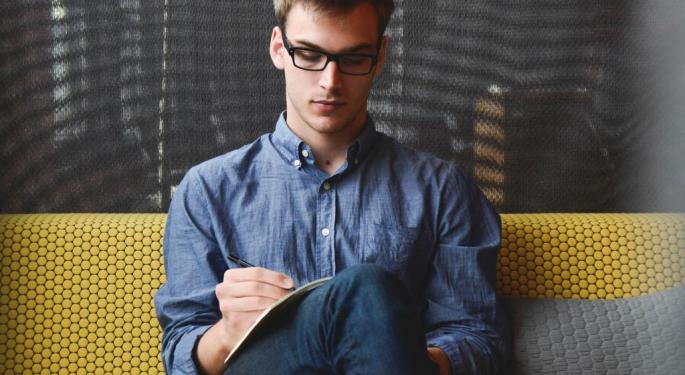 For some time now, investors in Silicon Valley have been calling on tech startups to cut down on the spending spree that many companies in the valley had become accustomed to. Billion-dollar startups such as Dropbox, Snapchat (NYSE: SNAP), Evernote, and Jawbone have been employing cost-cutting measures as part of a strategic shift that focuses more on profitability rather than the growth-at-all-costs mentality that was common with tech startups.
Small businesses can also benefit from some of the cost-cutting measures employed at the valley. High operational costs are one of the reasons why many startups don't make it through the first 3-5 years, which is why it's always important to design and implement cost-cutting measures when the business is still in its infancy.
Here are a few tried-and-tested tips that can help your online business streamline finances and become more profitable.
Choose Wisely When Shopping Around For Payment Processors
If you are going to be accepting payments on your website as is the case with an ecommerce store, you will need the services of an online payment processor or gateway to process payments on your site. Tread carefully on this one – the cheapest provider may not always guarantee quality, and you may actually end up losing customers when things don't go the way they're supposed to during checkout.
Payment gateways like PayPal (NASDAQ: PYPL) and Stripe often have some of the best rates in the market, though it's always advisable to check out different providers for price/feature comparisons. The good ones will also go out of their way to simplify the extremely complex payment processing process, which lets you integrate their services yourself without the need to hire someone to do it.
Look For Alternative Funding Sources
Even before you thought about getting into business, chances are you've already encountered a number of non-mainstream forms of funding – whether for refinancing a student loan or buying your first car.
For businesses, these are often game-changers.
One of the biggest obstacles for any business is finding the right kind of financial support to get it off the ground and survive through the first few years of infancy. New businesses are often turned down when it comes to bank loans, and those that do get funded are often slapped with high interest rates.
There are a good number of alternative funding sources that online startups and small businesses can go with to help save cash. If you have an inspirational business idea and can rally people around your idea, then venture capital, angel investment, and crowdfunding markets can be affordable ways to raise funds for your online startup.
If you're really strapped for cash, the growing online P2P lending market can be a good place to look for fast cash at cheap rates. Just make to take up the services of a debt consolidation service to help you keep up with repayments.
Freelancers Vs In-House Staff
Having a full-time squad of web designers, content writers, marketers, and customer support representatives no longer guarantees success. Write your own press releases, be your own customer support rep, and only get additional staff when the workload grows. And even then, staff only for core tasks and always be on the lookout for unpaid interns who will usually work for free.
Take advantage of the huge digital workforce at your disposal to complete non-core tasks. Sites like Guru and Elance have a large collection of virtual assistants, designers, and other skilled workers that can give you professional services for next to nothing.
Invest In Effective Business Software And Rools
Many first-time startup owners often get mesmerized by the number of tools and apps available for businesses. They end up subscribing to anything and everything, only to realize they don't need them a few months later. Only take up tools and apps that you actually need, and even then, be on the lookout for tools that offer free trial periods, discounts, and promos to help you save while trying it out. Additionally, always go for open source tools and apps whenever you can.
Further, use SaaS and other cloud-based tools that are often cheaper as opposed to standalone applications and tools that will eat into your startup budget.
Online startups have become easier to start and launch, but just as easy to fail. Cutting down on costs when establishing a new venture will not only let you thrive in a challenging and competitive business world but will also allow you to offer quality services at a low price.
The preceding article is from one of our external contributors. It does not represent the opinion of Benzinga and has not been edited.
Posted-In: contributor contributorsStartups Small Business Best of Benzinga
View Comments and Join the Discussion!