Trying New Things In A Trying Market Environment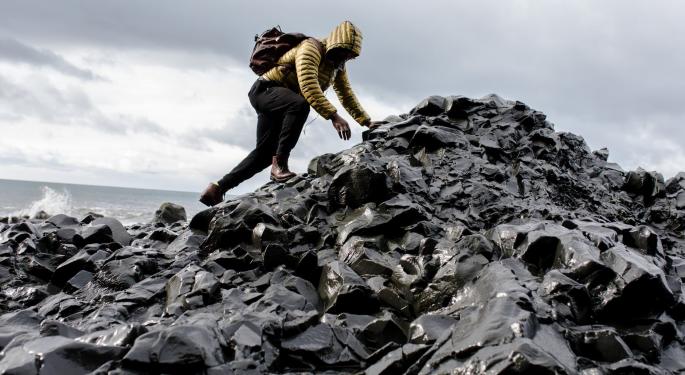 It's been another wild week in the market, and trading log really shows it. I think this week might be one of my most heavy trading weeks ever. On Thursday alone I made nearly 400 trades in just a couple of hours.
Of course, as is usually the case when you take that many positions, I don't have all that much to show for my activity. I'm on pace to end the week in the green by about $13,000 or so, and my commission fees will likely cut that by $3,000
Don't get me wrong, I'm happy to walk away with any profit, particularly in this market environment. However, it's tough to be a day trader right now, don't let anyone tell you otherwise. The market is loathe to call a bottom right now, and any stock that might start running has an equal chance of reversing shortly after. I only wish momentum was a bit stronger to help support stronger moves in the names I'm trading.
Of course, the drawdown in commission fees could be alleviated thanks to the no-fee structure that most domestic brokers, like Charles Schwab Corporation (NYSE: SCHW) or Interactive Brokers, have recently adopted. You can find a breakdown of all of the current fee brokers on the Warrior Trading website.
However, because of the advanced charting tools and better executions, I am committed to the commission-based brokers, specifically Lightspeed, which has consistently been one of the best trading platforms I've traded on to date.
I have attempted to show hoe my trading strategy can work using these domestic brokers. Specifically in my ongoing side hustle challenge, in which I started a $2,500 cash account with TD Ameritrade that I've so far added about $2,000 to over the course of two months.
While now might not seem like the ideal time to consider which broker to be using, reassessing how well your broker is executing trades in times like this and whether your trading frequency is hampering your bottom line, could be the thing that gets you through this tumultuous market. There is no one-size-fits-all solution to trading, and experimentation, whether through a different broker, new trading tools or just brushing up with a few days of paper trading could prove to be a decisive x-factor.
View Comments and Join the Discussion!
Posted-In: Warrior TradingReviews General