Saving Cash In College: Thrive And Be Thrifty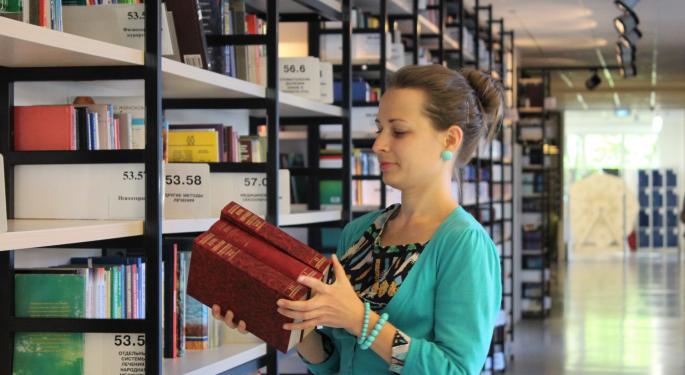 There's no doubt that college is an investment. With educational costs continually rising, many recent college graduates find themselves knee deep in debt and living paycheck to paycheck on entry-level salaries.
The reason for the increase in cost is multi-faceted. As detailed in the Forbes graphic below, the rising demand for a college education in part stems from the increased need to have this level of education to secure a job. Years ago when the baby boomers and parents of today's millennials were applying for a salary-based job, a high school education was enough to secure the gig. Now a master's degree is the new high school security blanket, thereby necessitating the need for a college education. Just last year, the New York Times reported that those pursuing bachelor degrees increased 50 percent since 1995.
The increase in college cost also boils down to pure marketing reasons. Colleges and universities took advantage of the change in career landscape and capitalized on the rising need to earn a bachelor's degree. In turn, institutions saw a surge in competition among each other to recruit and retain undergraduate students with more elite colleges and universities fighting to enroll only the best and the brightest (Think simple supply and demand). Therefore, institutions strategically found and continue to find ways to set themselves apart. This means recruiting top faculty, administration and staff members, building better facilities and advancing in technology and other amenities such as dining hall offerings is of utmost importance.
Administrative spending per student is also rising. Increased student attendance at colleges and universities means there's a growing need to increase staff. Although the hiring trend for positions like this tends to concentrate on part-time staffing thereby reducing benefit-related expenses, there's no doubt that it adds costs.
There are also reports of government educational aid decreasing overall. A decrease in aid means many students are forced to consider loan options. According to Forbes, with increased loan options, colleges and universities are able to charge more per student. However, according to Inside Higher Ed, the cost of tuition is set by how much the wealthiest students can pay. Likely, both play a part.
Where To Save
No matter the reason for increased college-related costs, students can find ways to trim expenses. Here are a few options:
Find a job, save some moola and choose loan options carefully: While in high school, maximize your summers by finding employment, and don't stop this habit during your college summers. Be sure to save as much as you can from these jobs. Also, consider on-campus job options. Many colleges and universities offer work/study jobs that make it doable to earn some cash and keep up in school. Examples include working the front desk at the library or a dorm, serving as a teacher's assistant (TA) or finding a job in the dining hall. Even working three to five hours a week can give you a little more financial stability. Remember it all adds up.
The resident assistant (RA) role is a great option offered by many institutions. As an RA, you take a leadership role within a dorm, and while the job can be demanding, the perks of free room and board, a stipend, and/or offset tuition costs are some possible monetary-based perks of the job. (Each institution differs in how they compensate RAs.) Note that the position can also be personally rewarding as it involves helping your fellow students and playing a major role in building community in the dorm.
Saving will allow you to pay off loans faster and avoid late fees or costly interest. When choosing your loans, remember that federal loans generally have lower interest rates. Unlike private loans offered by banks and other financial institutions, federal loans have a fixed interest rate. Federal loans also have comparably more flexible repayment plans. Remember, don't take out a loan during college unless it is needed for educational purposes.
strong>Opt for a less expensive meal plan: While dining halls are a convenient option for students, depending on their schedule and the dining hall's accessibility, students may not use all the meals on their plan each week. Consider purchasing a less expensive meal plan that offers one to two meals a day or a handful for the semester and instead make some of your own meals at home — this may even help your healthy habits. Its easy to gain the so-called "freshman 15" when you have access to unlimited treats.
Look for low cost offerings on and off campus: Many institutions offer free or nearly free movie nights, concerts and sporting events. Take advantage of these entertainment options to bond with your friends. If a class has a TA, use him/her as a resource instead of hiring a personal tutor.
Also, capitalize on your student discount while you still can. Companies like J.Crew and Apple offer a percentage off merchandise for students. Local restaurants, salons, or movie theatres may also offer such discounts.
Don't discount community college: Spending the first one to two years at a community college allows one to better afford the dream school. Community college is especially a great option for students who enter college unsure of what area of study they want to pursue. The community college option allows one to complete their basic courses and earn credits toward their major elsewhere.
Reuse and recycle: Everything from books to supplies can typically be used a second time. At the end of the year, don't toss that notebook that you used for limited and sporadic note taking for three weeks out of the semester. Instead, use the remaining pages for another class. If you're a student who prefers digital note taking, using a laptop means you won't have to pay for notebooks and can get electronic books, which are typically less expensive than hard copies. Additionally, Chegg, Amazon and many local college bookstores offer rental and used book options - take advantage of this and save a ton. Plus, it's a sustainable and environmentally-friendly option!
So while you can't help the rising cost of tuition, you can control how you save to offset increased costs. Take these pieces of advice to improve your post-graduation financial status.
View Comments and Join the Discussion!
Posted-In: college college students Forbes insidehighered.com millennials USAAPersonal Finance General Best of Benzinga