Keeping Dad's Utility Bills Down This Summer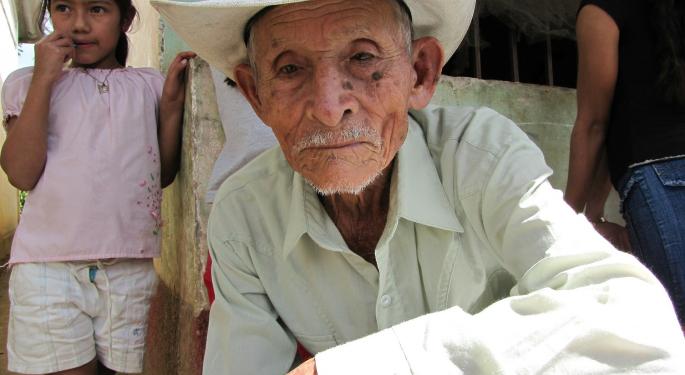 As summer continues to sizzle, your utility bills are likely to see an incremental spike over the next few months. However, if you have aging parents and are involved in their finances, you may be even more concerned about the increased expenses ahead.
It's important to realized that cutting costs does not mean succumbing to a summer sitting in the dark absolutely sweltering. Nor does it have to cost a ton up front to prevent your electricity from overworking.
Look For Power Leeches
Sometimes called "vampires," these electricity leeches are appliances, gadgets and other things that plug in you'll find around the house that use energy, even if the device itself is turned off.
It's a common misconception that if the element says "off," it doesn't pull any power. A few ways to determine if you've located a power leech is to notice if the item has any indicators it may be pulling power, such as a clock or light that remains illuminated even when turned "off." Another thing to be on the lookout for are any rogue chargers; from cameras to cellphones to wearables, it's easy to forget these items and leave the chargers plugged in all the time until they are needed.
How To Thwart The Leeches: Besides unplugging and re-plugging in every time the appliance is needed, consider hooking them up to a surge protector or an outlet that is controlled by a wall switch.

Programmable Thermostats
If the home's thermostat isn't already electronic/programmable, this money-saving technique may cost a bit up front. However, by just adjusting the thermostat a few degrees (just three degrees can make a difference) throughout the summer, or setting the thermostat to not exert as much energy when the home is unoccupied, or even setting the thermostat to different temperatures at different times of day, studies have shown that programmable thermostats can save up to 10 percent on electricity bills.
Something To Think About: Be cognizant of the actual temperature and the "feel" temperature in relation to the health of your parent before jumping to the thermostat to save money.
Heat stroke and heat exhaustion are extremely dangerous, but even more so for senior citizens. Due to either underlying health concerns frequent among seniors, the body's natural decline in later years and how commonplace constant states of dehydration are, staying safe far outweighs saving a few bucks. According to a recent University of Chicago Medical Center, two-fifths of all heat-related fatalities occur in senior citizens.
Cool It
Dishwashers, washing machines and showers all pull electricity to warm the water. While some people despise cool showers, washing dishes or laundry on a cool cycle is usually not a strong a point of contention. Also consider skipping the dry cycle and hand-dry dishes and hang-dry laundry for a little extra savings.
Summer-ize The Home
Make sure doors and frames are adequately sealed to prevent cool are from escaping. Closing blinds and using blackout curtains can also exponentially cool a room. Also, closing rooms/vents that are not in use can help re-direct a/c to rooms that are frequently occupied.
Insulation in attics can also drastically reduce air conditioning costs, as a properly insulated attic will ensure that the home does not leak cool are into unwanted areas like the attic itself or out of the home completely.
Become Energy Efficient
Stoves and ovens pull a lot of energy compared to microwaves, microwave ovens, crockpots, toasters, George Foreman grills, pressure cookers and traditional grills. Particularly if meals are being prepared for just a few individuals, consider nixing the big appliances over the summer.
The Bottom Line
When it comes to trying to help your elderly parents with their finances, it can be overwhelming to look for money-saving techniques. Don't give up. Becoming energy efficient does not have to cost an arm and a leg or need to make dad miserable all summer long. Look for the little things you can do to make the transition easiest for them and implement the same tactics into your own home. Soon you'll be saving money and helping those you care for do the same.
Posted-In: caretakers elderly parents sandwich generation senior citizens USAA UtilitiesPersonal Finance General Best of Benzinga
View Comments and Join the Discussion!