Have You Been Hacked?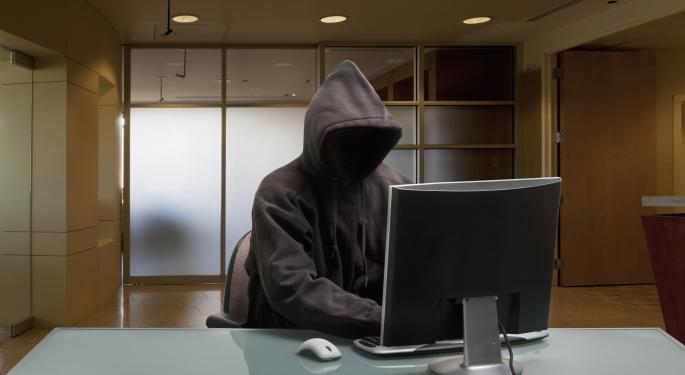 Nobody likes to deliver bad news, but this type of news could lead to you saving money. According to the Secret Service, it's estimated that up to 1,000 businesses have been impacted by Backoff malware, potentially impacting millions of consumers.
If you're not familiar with Backoff, it's the same malware that was used in the Target (NYSE: TGT) data breach, which quickly became national news and had an enormous impact on the retailer.
Prior to the data breach in last year's fourth quarter, Target was on pace for a year-over-year comps sales increase. Following the data breach, Target ended up with a 2.5 percent year-over-year comps decline.
This led to a selloff in the stock price, a fired CEO and a $100 million investment in improved payment-processing technology. If you're an investor then you might look at this news as temporary, and it might have provided a good entry point into the stock.
Related Link: Target's Deceiving Q2 Numbers
If you're a consumer, which is a given if you're a breathing human being, then you might be more concerned with the statement released by the Secret Service. However, there's another statement released by another party that's more frightening.
Prior to reading on, note that Neiman Marcus and Macy's (NYSE: M) Bloomingdale's also suffered data breaches late last year.
The following is a recent comment made by Richard Holober of the Consumer Federation of California: "In the case of Neiman Marcus, Bloomingdale's, and other affiliated stores, it would appear that a breach occurred early in December, was kept quiet until after the Christmas shopping season was over." He went on to say, "The delay notifying customers would have been for clear corporate purposes that are, in this case, at odds with public interest."
Interesting as well as bothersome, but that's not the statement that's more frightening. Ken Westin, a security analyst at Tripwire Inc., recently stated the following: "There's a lot of retailers out there that have been compromised by this and they simply don't know it yet."
Based on this information, consider playing it safe by checking your bank statements immediately, in order to make sure there have been no fraudulent charges. The faster you catch something like this, the smaller the headache.
Posted-In: Backoff bloomingdale's Consumer Federation of California Ken Westin Neiman Marcus Richard HoloberPersonal Finance General Best of Benzinga
View Comments and Join the Discussion!