The Market's Sudden Volatility Is A Reminder: Pay Close Attention To Global Forces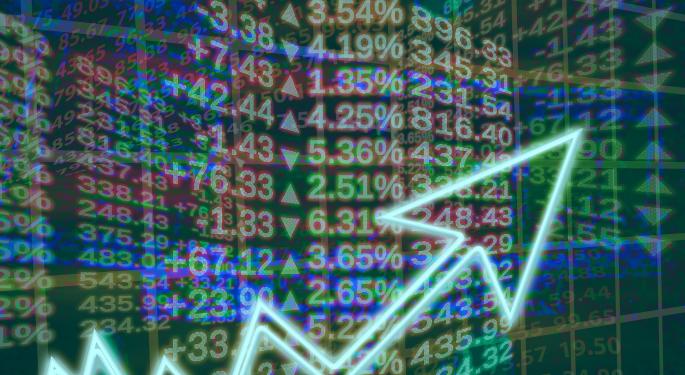 Monday morning was a rude awakening for many traders and investors as the Dow plummeted nearly 1,200 points. It the worst point decline in its history.
Volatility like what we saw on Monday and throughout week whipsawed prices and wiped away big paper profits, turning them into big losses in the blink of an eye for many traders caught off guard.
Such abrupt changes in trend direction and huge price swings can't be predicted by human intelligence alone, and definitely can't be predicted by single-market analysis software that only looks at each individual market by itself in isolation.
While other traders, paralyzed by fear and anxiety the last two days, were wringing their hands and fretting over whether to stay put, sell out or buy dips, traders who had the advantage of seeing VantagePoint Software's predictive technical indicators and its trend forecasts were able to stay calm and make level-headed trading decisions that gave them the confidence to act decisively.
This most recent market rout made its debut Monday, February 5th, but VantagePoint's artificial intelligence-based market forecasts indicated clearly that market weakness was setting in on January 30th, five days before the carnage really hit hard.
It's important to acknowledge that this recent volatile price action was indeed a global meltdown with markets worldwide reacting to, and influencing, one another. While the everyday trader isn't able to see how other global markets affect their own market positions, the A.I. technologies that VantagePoint uses to implement its global intermarket approach is its secret sauce that's been helping its customers since 1991 when the software was first introduced.
VantagePoint software has developed patented artificial intelligence algorithms that identifies which markets and stocks drive and impact a target stock being trades. These are the factors determined to drive the SPDR Dow Jones Industrial Average ETF (NYSE: DIA).
Protecting Your Capital With Forecasting
During the record-breaking run the markets saw over the last 18 months, it became important for traders to squeeze all the profits they could out of the bull trends. But, loses like the market saw on Monday, where stocks lost nearly $1 trillion, can wipe away years of hard work in an instant. Protecting your capital is just as important as growing your wealth and VantagePoint can help you with both.
While the sell-off started at the beginning of February, VantagePoint's artificial intelligence-backed forecasts started showing market weakness on January 30th. Here's an example chart of the SPDR S&P 500 ETF Trust (NYSE: SPY)
The blue line crossing to the downside of the black line on January 30th can be used as a warning sign that this market was preparing to turn bearish. Timing exits to coincide with the crossover would have protected traders from the record-breaking downside movement that would follow. That doesn't even begin to account for shorting opportunities or trading inverse markets like short ETFs.
Lane Mendelsohn is the Vice President of Market Technologies, an editorial partner of Benzinga.
Posted-In: vantagepointOpinion Markets General Best of Benzinga
View Comments and Join the Discussion!