4 Money-Saving Challenges That Actually Make Saving Fun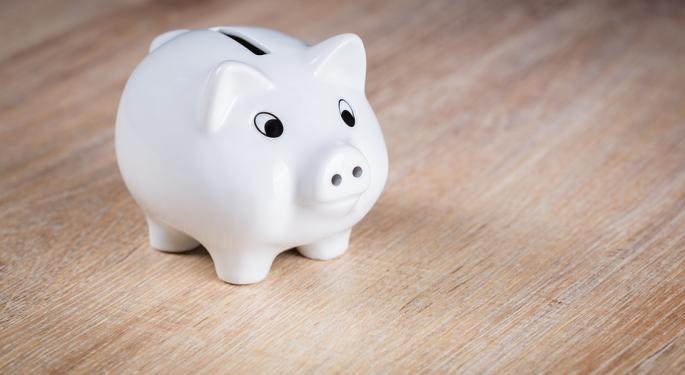 (Find this article and others like it at DriveWealth.com.) The following sentence will likely be the most obvious thing you'll read all day. Saving money is HARD. Yes, we know – obvious. However, one thing that's much less obvious is finding a steady routine that actually helps you save money. If you ask around, people will tell you that there are options everywhere – and they're really not wrong. "Check the sale racks first" and "bring a friend with you who can help you decide what you really need," they say. And while both suggestions are good pieces of advice, many of us are in need of some spending advice that isn't also based on spending. So, if you're not quite ready to "save 15% by switching your car insurance to GEICO" or you just don't see the value in "saving money and living better" by shopping solely at Wal-Mart, you might want a money-saving plan that revolves around the most important piece of this saving equation: not the spending, but you.
No two money-savers are alike. But, to find a plan that works best, we all definitely need a little inspiration and (maybe) a push to keep us going throughout. Keeping those ideas in mind, here are four money-saving ideas that will not only inspire your inner competitive side, but also give you the push you need to keep the saving going! Most importantly, these money saving competitions can show you that saving money can be really effective, if you try new things and focus on methods that work best for you:
1. The Save-Off
This one is geared towards proactive and competitive savers. The game is almost exactly how it sounds – but far more fun. Know anyone else in need of a good saving spree? Challenge them. Challenge your mom, brother, best friend, husband, yoga instructor – whoever. The point is to keep someone else involved so you are continually reminded to keep saving. You'll be surprised how much a little challenge can really motivate you. Next, buy and decorate large jars for everyone who plans on competing and advise all competitors to place their jars in a location where they'll be reminded to save each day.
Then, pick a length of time – we recommend a month, three months, or six months to start (something concrete, but long enough to see real results) – and get to saving! Each week, total the amount of money that you have in your jar and report it to other competitors. The point of this is to create a numbers game – knowing how much other people can do will only make you want to keep saving. At the end, have all participants tally their money and agree on a prize for the winner!
2. The Family Game
Here's one for the innovative saver: it's time to start a competition within your home! Get your spouse, roommate, kids, siblings, or parents to participate in this saving competition that is fueled only by your own creativity. The goal of the game is to find the most creative or innovative ways to save money or re-use items you already own. Keep it ethical and reasonable, of course, but you'll definitely start to realize that the people around you are capable of coming up with some pretty great ideas! Anything from biking around the neighborhood instead of driving and saving plastic bags to re-using newspaper as giftwrap or starting your own garden is fair game in this competition. Each participant should keep a list of their most innovative ideas and vote to give a small prize each week to the person who can come up with the best idea!
3. The Expense Tracker
Like we said, all savers are different. So, this game works more by seeing who can spend less than seeing who can save more. The Expense Tracker will surely help you notice the flaws in your spending habits. Pick your competitors and have everyone write down the amount of money they spend on inessential items for one week. The person who spends the least gets a prize – think something small, like a homemade dinner or (if you want to make the stakes high) a small percentage of the money you've saved. Then, start again for the next week. By going on a weekly basis, you and your friends will have something exciting to look forward to at the end of each week, while also becoming totally aware of your spending. This game will definitely make you re-think how much you really need.
4. The $20 A Day Challenge
Instead of taking free will to spend how much you want and tally it, this game works better for people who need concrete limits. Pick a challenging amount of money (we chose $20, you might be okay with less or decide you need a little more) that you think you might realistically be able to get by with each day. Make sure you can agree on that number with your friends or family members who also want to participate, so that the competition is fair. Then, set aside enough for one week. For example, if you pick $20 a day, you would set aside $140 for a week ($20 x 7 days). Whoever has the most of their "weekly fund" left at the end of the week is the winner, and gets a prize!
All four of these competitions target different types of people. What motivates you? If you know, pick one of these and try it. If you don't, try more than one method to figure out your best saving habits. With a little competitive push from your friends and some real results, these (albeit cheesy) money-saving competitions can prove to be more fun and more effective than you ever thought!
The preceding article is from one of our external contributors. It does not represent the opinion of Benzinga and has not been edited.
Posted-In: DriveWealthGuidance Economics Personal Finance General
View Comments and Join the Discussion!