Zillow CEO On The Great Reshuffling: What This Could Mean For Real Estate Investing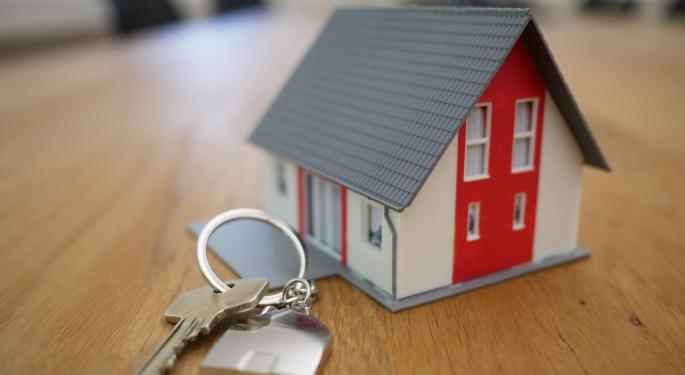 Stay-at-home orders have changed the way many of us see the workplace. Working from home has turned our homes into multi-purpose, all-in-one properties. We sleep, live, eat, workout, relax, and work from home. This new way of utilizing the home has caused what CEO of Zillow Group Inc (NASDAQ: ZG) Rich Barton calls "the great reshuffling."
"I believe we are at the dawn of a great reshuffling," said Barton in the company's Q2 2020 earnings call. "Zoom meetings are changing the way families think about space and privacy. Home offices are in high demand. Backyards are more desirable than parks and gyms. Work-from-home policies are eliminating the commute for many. There's an endless list of considerations."
What This Means For Real Estate
The current demand for real estate is high, yet the amount of houses available on the market is low. This classic economic conundrum of supply & demand has left buyers with greater-than-average home prices.
"The more debatable tailwind is this great reshuffling that you heard me, waving on my arms about," said Barton. "But literally, it's almost math that we want -- that a lot of people want a new living space, whether they want to remodel it or move. And that is driving real estate demand for all, everywhere, not just in the suburbs, everywhere."
When looking for real estate to purchase there are multiple avenues available. In addition to platforms like Zillow, which act as an open marketplace, some platforms are more curated for a buyer on a mission.
Roofstock is an online platform that specializes in single-family rental properties. This online tool connects buyers (including nonaccredited investors) with carefully vetted rental properties. According to Zillow CFO Allen Parker, rentals are expected to increase in revenue as we move into Q3 of 2020.
"Other IMT segment revenue growth is also expected to improve in Q3, with further acceleration in rentals revenue growth," said Parker.
With the high demand for homes, interested renters shouldn't be hard to come by. But in order to avoid risk, Roofstock offers a rental income guarantee. If no tenant has moved in within 45 days, Roofstock will pay 75% of the market rate rent.
As we look into the remainder of 2020, it seems that the real estate market is primed for growth. Whether you are looking for a new home to fit your new work-life or an investor looking to make a timely investment, the great reshuffling is providing a new way to look at the market.
Browse Roofstock's active listings for more information.
Photo by Tierra Mallorca on Unsplash
View Comments and Join the Discussion!
Posted-In: Investing RoofstockEarnings News REIT Markets General Real Estate