New Year Earnings To Watch For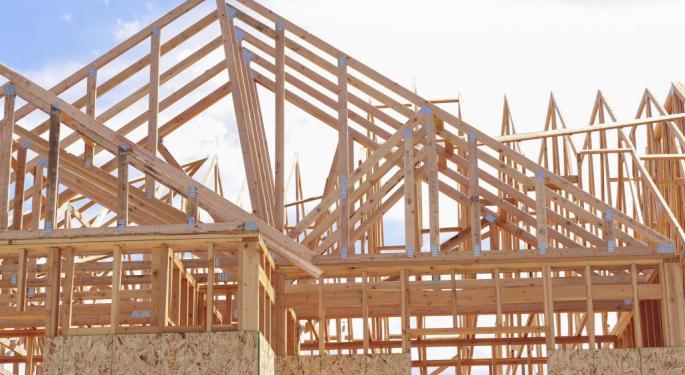 No quarterly reports of note are scheduled for this holiday-shortened week.
After the first of the year, Walgreens and Monsanto are among those set to report.
The fourth-quarter earnings season begins in mid-January.
While no quarterly reports to speak of are scheduled for the second holiday-shortened week in a row, after the first of the year a few off-season earnings results are expected before the fourth-quarter reporting season begins in the middle of the month.
The expectations of Wall Street analysts are high for homebuilder KB Home (NYSE: KBH) and retailer Walgreens Boots Alliance Inc (NASDAQ: WBA); the consensus forecasts call for strong growth on the top and bottom lines.
Results from Bed Bath & Beyond Inc. (NASDAQ: BBBY) will be mixed, if the analysts' estimates are on target. But expectations are low for Monsanto Company (NYSE: MON), which is also on tap to share its latest results in the first week of January.
Below is a quick look at what is expected from these reports and a peek at some others.
See also: Companies That Will Benefit From The Removal Of Iran's Sanctions
Bed Bath & Beyond
Wall Street's fiscal third-quarter forecast for this domestics retailer calls for earnings per share (EPS) to have slipped by eight cents year-over-year to $1.11. And 18 Estimize respondents predict it will be higher still at $1.18. Both estimates are above the company guidance of $1.07 to $1.10 per share.
Revenue fell well short of consensus forecasts in the previous period. This time, Estimize is looking for about $3.02 billion, a bit more optimistic than the $2.98 billion Wall Street expects, or about a 1 percent rise year on year. The company is scheduled to report January 7 after the close of regular trading.
KB Home
In its report early January 7, this Los Angeles-based builder is expected to report that EPS came to $0.50 for the three months that ended in November. That would be a big jump from the $0.28 per share in the year-ago period. EPS beat Wall Street expectations by a penny or two in the past two quarters.
The analysts also see revenue totaling $1.07 billion for the fiscal fourth quarter and $3.11 billion for the full year, which would be about 34 percent and more than 29 percent higher, respectively, relative to the same period of last year.
Monsanto
The Wall Street forecast for this agri-chemicals giant calls for a net loss of $0.22 per share and for revenue to have fallen more than 16 percent year-over-year to $2.41 billion. Note that company guidance suggests the per-share net loss will fall between $0.23 and $0.33 for the fiscal first quarter.
The 18 Estimize respondents believe revenue for the three months that ended in November will be about $2.97 billion. But back in the previous quarter, Estimize, like Wall Street, overestimated revenue. Monsanto will post its latest financial results before the closing bell on January 6.
Walgreens Boots Alliance
When this specialty retailer shares its results early on January 7, the consensus forecast of Estimze is that it will show a profit of $0.99 per share for the fiscal first quarter. That would be up from $0.78 EPS in the same period of last year. Its earnings topped expectations in the past two quarters.
The company's revenue for the three months that ended in November will be $29.66 billion, or up about 50 percent year over year, if the 26 survey respondents are correct. Note though that both Estimize and Wall Street overestimated revenue in the past three periods.
See also: How To Trade The Santa Claus Rally
And Others
This week, at least some growth on the bottom line is coming from Constellation Brands and from Sonic, if Wall Street expectations come true. But declines in earnings are predicted for Apollo Education and Commercial Metals. Finish Line is expected to post a net loss.
The fourth-quarter reporting season begins in mid-January, when Alcoa, Intel and the first big banks take their turns in the earnings spotlight.
Keep up with all the latest breaking news and trading ideas by following Benzinga on Twitter.
View Comments and Join the Discussion!
Posted-In: Bed Bath & Beyond KB Home MonsantoEarnings News Previews Top Stories Trading Ideas Best of Benzinga