10 Things Buried In Apple's Last 10K You May Not Know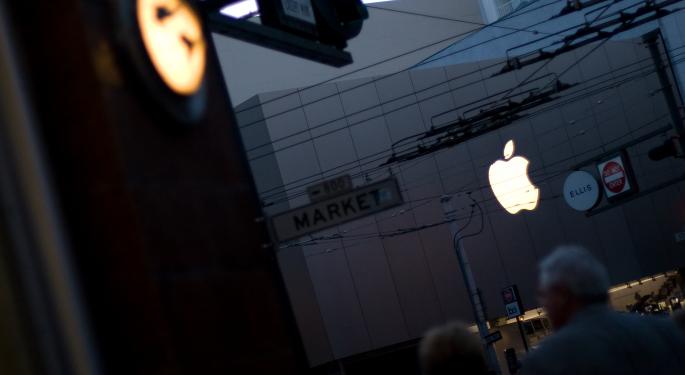 With Apple Inc. (NASDAQ: AAPL) set to deliver earnings this week, now would be a good time to take a look back at the company's most recent 10K filing for a few numbers that some investors might have overlooked.
1. Apple generated $24.3 billion in American operating income in fiscal 2014, increasing its operating margin in the region to 37.3 percent.
2. Despite all the talk about China's potential, Europe generated the second largest amount of operating income of any region in fiscal 2014 at $14.8 billion.
3. The region that produced Apple's highest-margin income is Japan, at 47.9 percent operating margin on $7.2 billion in operating income.
4. It's easy to see why investors are excited about China, as operating income in the region was up 29 percent year-over-year to $11 billion.
5. Growth in Hong Kong has been particularly robust, with revenue up 100 percent year-over-year in 2013, and another 50 percent in 2014.
Related Link: Apple Preview: Analysts Slightly Mixed
6. Apple has already spent $67.9 billion of the $90 billion that the company allocated to share repurchases before December 2015.
7. About 88 percent of Apple's cash and investments are overseas, as Apple currently holds only $18.1 billion of its massive cash balance in the U.S.
8. Apple issued 59.3 million Restricted Stock Units in fiscal 2014, a number which represented slightly less than 1 percent of outstanding shares.
9. Apple has about 6.6 million outstanding stock options with an average exercise price of $21.99.
10. Apple spent $1.2 billion on advertising in fiscal 2014, a number that represented about 0.66 percent of the company's total revenue.
During the call this afternoon, the headlines and attention will certainly be on earnings per share, total revenue, iPhone 6 sales and the Apple Watch.
However, there's a lot more to the business than just four numbers, and big changes to any of the overlooked areas could have an effect on Apple's long-term story.
Image credit: Angelo DeSantis, Wikimedia
Posted-In: Apple 10KTopics Tech General Best of Benzinga
View Comments and Join the Discussion!